Man Utd: Wayne Rooney testimonial to make Facebook history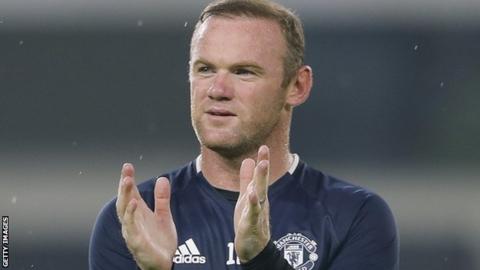 Wayne Rooney's testimonial match between Manchester United and Everton on Wednesday will make history as the first ever game between Premier League teams to be streamed live on Facebook.
It will be available to 1.7bn people on the platform worldwide via Rooney's and the Manchester United Facebook pages.
Proceeds will be distributed to Rooney's four chosen charities.
The game at Old Trafford, between Rooney's only two professional clubs, marks his 12 years' service at United.
Rooney said: "I am delighted my testimonial game will be streamed globally, which will hopefully raise awareness and increase donations."
It is expected to mark the first home appearances for Jose Mourinho's three summer signings; Zlatan Ibrahimovic, Henrikh Mkhitaryan and Eric Bailly.
Manchester United's Facebook page has more than 70 million 'likes', while Rooney's has more than 25 million.