Jak Alnwick: Foreign signings will not disrupt Port Vale dressing room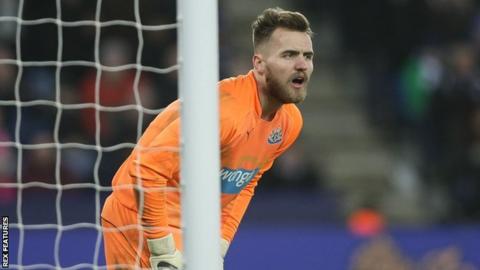 Goalkeeper Jak Alnwick says there is no chance of any cliques developing in the Port Vale dressing room as the club seeks to incorporate into the squad the 10 foreign signings made this summer.
Of the 13 new arrivals, three have come from Portugal and three from France, two from the Netherlands and one each from Curacao and Sweden.
Alnwick, 23, told BBC Radio Stoke there is no division in the camp.
"Not at all. You can tell straight away that's not going to happen," he said.
New boss Bruno Ribeiro has completely overhauled the squad at Vale Park since replacing Rob Page in June and the Portuguese manager has already made sure everyone is united.
"I have been at clubs where it (separation) has been the case but everyone's together and it doesn't matter what nationally, there's a good bond between the team," Alnwick said.
"It's nice to see and it's only going to grow stronger.
"We've got a good mix of players and can play different styles - it's a different squad to last year and you can see there's a lot of quality."
Alnwick coping with the loss of Timmins and Neal
Since joining the club from Newcastle in June 2015, Alnwick has seen the departure from Burslem of two of his closest colleagues - goalkeeping coach Dave Timmins and keeping rival Chris Neal.
Timmins, who previously worked at Preston and with England goalkeeper Joe Hart at Shrewsbury Town, wanted to move back to the northwest while Neal has signed from Fleetwood Town after not being offered a new deal at the end of last season.
"I spoke with Dave on the day he left and he said it was the best thing for him - it was a massive blow but the club are looking to move on.
"Nealey pushed me the whole way last year but Ryan Boot will do the same - I've still got to keep looking over my shoulder and working hard.
"Ryan's progressed very well, I think there's big things to come from him."