Mamadou Sakho's tour return 'not that serious' - Klopp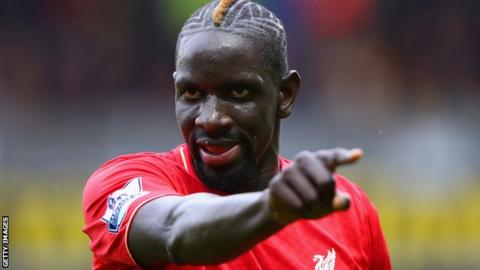 Defender Mamadou Sakho's banishment from Liverpool's pre-season tour is "not that serious" according to manager Jurgen Klopp.
The 26-year-old France international was sent home on Tuesday after being late on three separate occasions.
"We have some rules and we have to respect them," said Klopp.
"After eight days, when we come back, we can talk. But it's not that serious. We had no argument. You cannot argue when only one person is speaking."
It had emerged in a club video that Sakho arrived late for the flight to the US and Klopp revealed that the former Paris St-Germain player also missed a training session and was late for a team meal.
In the video, filmed during Liverpool's visit to the old prison on Alcatraz Island in San Francisco, Sakho interrupts manager Klopp during an interview and asks: "How long do you think you can live here?"
The 49-year-old German replies: "I don't have to think about that - you should. Only one of us turned up late for departure from Liverpool. It was you."
Klopp also jokes that "we are here because we want to leave Mama here".
France international Sakho, 26, this month had a doping case against him dismissed by Uefa.
He had been eligible for France's Euro 2016 squad after serving a provisional 30-day suspension for testing positive for a type of fat burner in March, but was left out by manager Didier Deschamps.
Sakho joined Liverpool for £18m from Paris St-Germain in 2013 and has made 55 appearances for the Premier League side.