St Mirren takeover completed by Gordon Scott and fans
Last updated on .From the section Football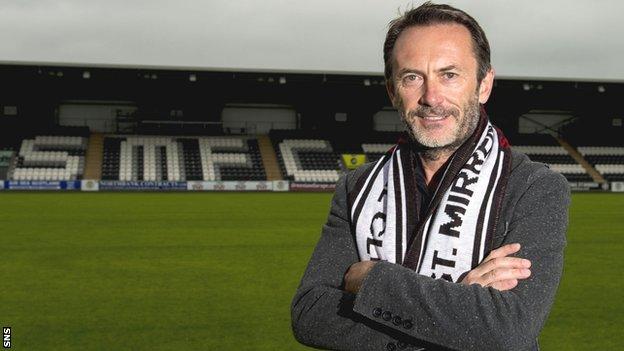 Gordon Scott and St Mirren fans have completed a takeover of the Scottish Championship club, with the property developer hailing it as "a new dawn".
He has joined forces with the St Mirren Independent Supporters Association to buy out the Stewart Gilmour-led consortium in a deal of about £1m.
The aim is for fans to eventually buy out Scott, who becomes chairman.
"Hopefully this is the start of a new dawn for St Mirren and we can start moving forward again," he said.
"We want to build a future that involves the fans and everybody in Paisley.
"Together, we can take the club forward and make it successful again."
St Mirren were relegated from Scotland's top flight in 2015 and finished sixth in the Championship last season.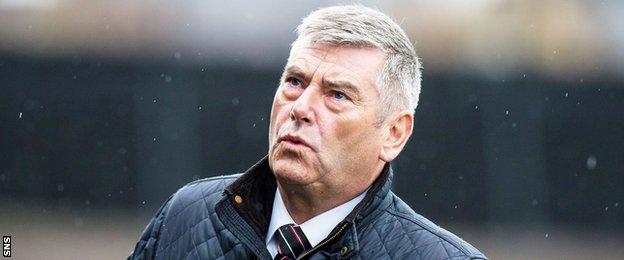 "We want to take the club back to the Premiership and to give a bit of stability to everybody who works there," said Scott, now owns a 50.1% stake in the club with the SMISA owning 28%.
"There will not be massive changes overnight. We're going to go in there, see what we can do and make any alterations that are needed slowly over time.
"I'm going into the stadium to meet general manager Tony Fitzpatrick at 9am and then speak to the rest of the staff.
"We want to reassure them we will run the club as it has been done before, in a prudent manner.
"We want to hear what everyone has to say so we can take the club forward together."
Following a similar model to the Foundation of Hearts and owner Anne Budge at Tynecastle, Scott put up the bulk of the cash to purchase the consortium's 68% stake.
However, more than 1,300 Saints supporters are backing the scheme and their monthly subscriptions will be used to buy out Scott in the next 10 years.
Scott will be joined on a new-look board by Fitzpatrick, financial advisor Alan Wardrop and SMISA representative David Nicol, with current club secretary Chris Stewart retaining his place and four new directors to be elected.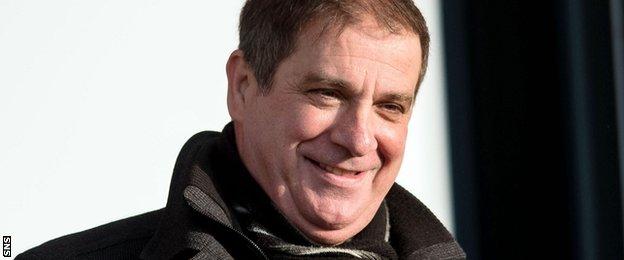 SMISA convenor George Adam MSP added: "The last year has seen a huge amount of work from Gordon and those of us on the trust board to get things this far - and we are delighted and proud to finally get the deal over the line.
"I want to pay tribute to the outgoing board, who have done an incredible job over the years and can be proud of their legacy - having turned a debt-ridden and struggling club into one with a modern stadium, purpose-built training ground and cash in the bank.
"They always said they would only sell to the right people, and there could be no better owners than a combination of Gordon - a successful businessman with experience of running the club - and the fans."
Gilmour has been in charge of the Paisley outfit for almost 20 years and oversaw the move from the club's former St Mirren Park home in Love Street to the new Paisley 2021 Stadium.
He and his fellow shareholders first put the club up for sale in 2009 and Gilmour is glad to see it end up in the right hands.
Gilmour said on Twitter: "Wish Gordon and SMISA every success. Keep up the good work as trusted custodians of our club."