Iain Moody: Colchester United appoint new head of player resources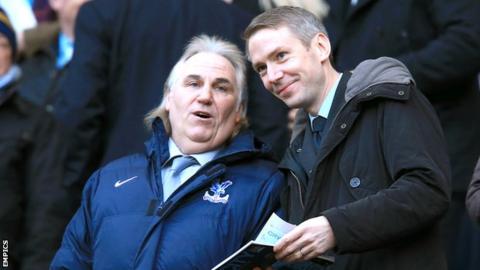 Colchester United have appointed Iain Moody as head of player resources in his first club role since 2014.
Moody resigned as Crystal Palace sporting director that year after allegations he shared racist, sexist and homophobic texts with boss Malky Mackay when they were at Cardiff City.
After a "thorough" investigation, the pair faced no action from the FA.
"I come in with a very specific remit for the recruitment of professional players," Moody told BBC Essex.
"The chairman (Robbie Cowling) explained to me when I first met him that he's invested a fair sum of money in the academy, but he's quite satisfied that that's beginning to bear fruit and will bear more and more fruit as the years go by.
"He's been less comfortable to invest a lot of money on bringing in established players to supplement the academy players in the first team.
"The chairman was looking for someone with experience of running a club recruitment department that would install ways of working that would enable him to put more money in with more confidence there was less chance of bad decisions being made."