Kenya coach suspended over alleged sexual misconduct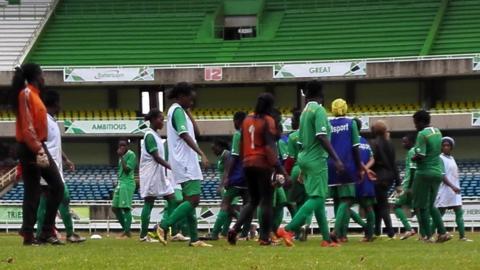 Football Kenya Federation (FKF) has asked Lawrence Webo to step aside as the National Women Football Team goalkeeping coach over allegations of sexual misconduct with a player.
Webo has denied the claims and maintained his innocence.
An investigation has been set up by the FKF, which stated it has begun "the process for unearthing the truth".
It also said Webo "remained a member of the technical bench and may resume duties if cleared".