Natasha Dowie joins Boston Breakers after leaving Doncaster Rovers Belles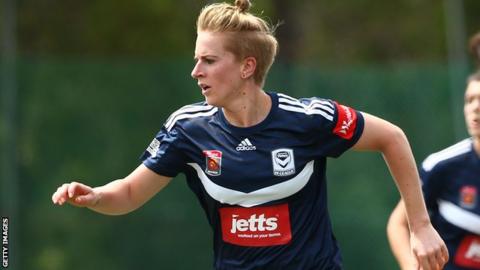 England forward Natasha Dowie has joined US top-flight side Boston Breakers, having left Doncaster Rovers Belles earlier this month.
The 28-year-old played under current Breakers head coach Matt Beard when he managed Liverpool Ladies.
Dowie, who has 14 England caps, had a spell with Melbourne Victory in 2015 before making four appearances for Doncaster last season.
"If you get her in scoring situations, she'll score goals," Beard said.
"She works hard, and I think that will rub off on some of the players. The players won't get a rest when she's in training and in games."