Put and Rohr on Guinea coach shortlist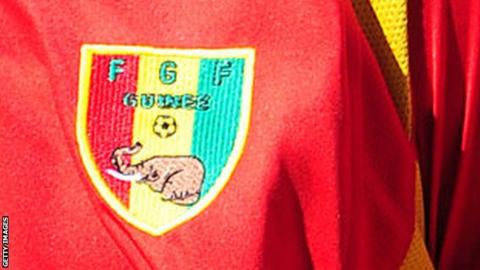 The normalisation committee of the Guinea Football Federation has named a shortlist of five to be the new national team coach.
Belgian coach Paul Put, who led Burkina Faso to the final of the 2013 Africa Cup of Nations, is being considered.
Also on the list is German Gernot Rohr, who has been in change of Gabon and Niger as well as Burkina Faso.
The other names are local coach Kanfory Lape Bangoura and French duo Jean Marc Nobilo and Bernard Simondi.
Bangoura is currently the caretaker coach of the Syli Nationale after Frenchman Luis Fernandez left the post in May.
Nobilo also has experience in Africa including a stint in charge of Benin and most recently with Algeria's under-20 team.
Simondi, as well as Put and Rohr, has spent time in charge of Burkina Faso he has also coached at club level in Africa at Etoile du Sahel of Tunisia and Algerian sides Entente Setif and most recently CS Consntantine.
The five candidates are set for a final interview in Conakry on 13 July.
Guinea are unable to qualify for the 2017 Africa Cup of Nations finals in Gabon but have one final match to play against Zimbabwe in September.
The new coach's main task will be to lead the team in the 2018 World Cup campaign where they will play Tunisia, DR Congo and Libya with only the group winners to progress to the finals in Russia.