Stuart Andre: St Paul's defender named Jersey Player of the Year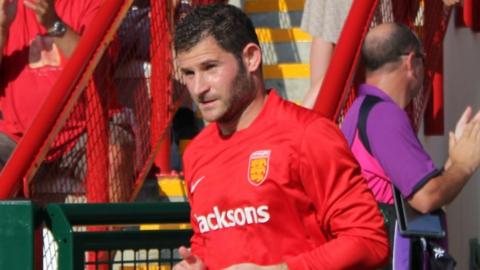 Former Jersey captain Stuart Andre has been named the island's Footballer of the Year for 2015-16.
The St Paul's centre-back, 33, who will take over the management of the club this summer along with Craig Leitch and Jordan Docherty, won the title for the first time since 2008.
He beat teammate Cavaghn Miley and St Ouen midfielder Neil Langdon to the annual award.
Ciara Giles of St Peter's was named Women's Player of the Year.
She was chosen ahead of Wanderers' Libby Barnett and St Paul's Jackie Crick.