BBC Sport - Euro 2016: Alan Shearer and Rio Ferdinand to replace Roy Hodgson?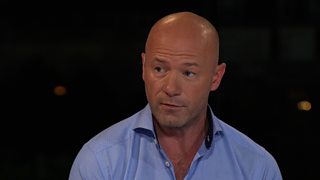 Shearer and Ferdinand to replace Hodgson?
Alan Shearer admits he approached the FA about the England job five years ago and says he would still be more than happy to "offer his experience" after Roy Hodgson resigned following England's shock exit to Iceland at Euro 2016.
WATCH MORE: England 1-2 Iceland highlights
Watch more Euro 2016 videos here.
Available to UK users only.