Wales must 'show resolve' from England loss before Euro showdown against Russia

By Rob Phillips
BBC Wales football correspondent
Last updated on .From the section Football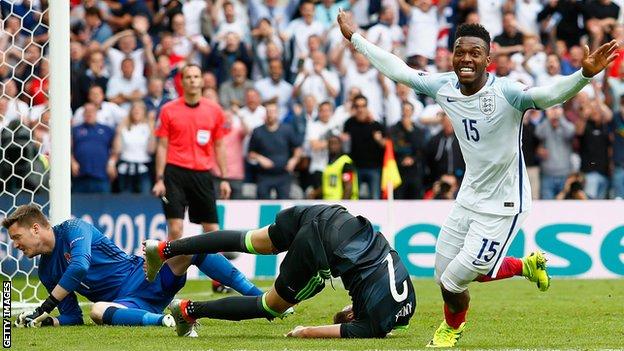 For Wales football fans of a certain age, the late heartache of Lens and loss to England was just another chapter to add to the book of disappointments.
Remember Romania in 1993? Russia in 2003? And all the other near misses from the past?
Add this last-gasp defeat to the list, but it is there the similarity ends.
Chris Coleman's squad shrugged off the burden of history to reach France. Now they must show the same resolve again.
Negative approach
There has been criticism of Coleman's tactics on social media and on the BBC Radio Wales phone-ins. He was accused of being too defensive and too negative against England.
But there weren't too many complaining at the interval when Wales' defensive organisation had worked well and Gareth Bale had scored with a stupendously ambitious free kick.
And arguably, what we saw in Lens was only Wales reproducing the displays and tactics that helped to earn their place in France.
There were few games in qualifying Coleman's side actually dominated - their win in Israel was probably the match they controlled to most effect.
There is no shame in this approach. These days there is no fear in conceding possession, as Wales did. Leicester City and Atletico Madrid have both opted for the same approach this season.
In the end, England's greater resources - particularly a formidable range of strikers - proved too much. So close, yet so far.
Manic Monday
There are undoubtedly tactical elements for Coleman to ponder before what could be a manic Monday.
Wales' Group B outcome will be decided when they face Russia in Toulouse and England play Slovakia in Saint-Etienne.
Ensuring Bale has more influence in general play has to be a priority. England did well to stop possession reaching him. There were few of those powerful charges, partly because Wales had to play so deep and also because Hal Robson-Kanu was largely dominated.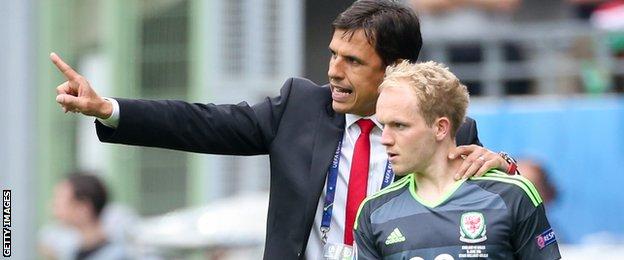 Given Bale's free-kick exploits, Jonathan Williams - who started against Slovakia - could be an option to return to the starting line-up.
He is a totally different sort of player, but his ferrying of possession and his low centre of gravity might enable him to trouble an ageing Russian defence.
Coleman will be loathe to change his defensive formation, especially as Ben Davies and James Chester have been excellent in both games so far.
James Collins, though, might add more defensive height to cope with set pieces, with Ben Davies moving to left wing-back.
Providing fitness is not an issue, Coleman will be tempted to keep it largely as it is and hope Aaron Ramsey is as inspired as he was against England.
The Arsenal player looked a man possessed and had one of his best games for Wales.
Russia revisited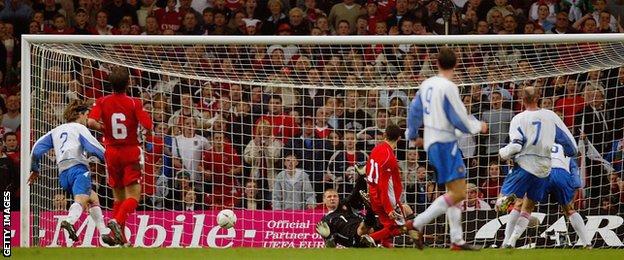 And so, history comes around full circle and it is Russia who again stand between Wales and progress to the next stage.
The two-legged defeat by Russia in the play off for Euro 2004 has always been a tough one to take.
Wales appeared to have done the hard work in the first leg with a 0-0 draw, only for Vadim Evseev to ensure the Russians went through with a 1-0 victory at Cardiff's national stadium.
This Wales side have already laid to rest a few historical ghosts. It's time for them to do so again.
For all the disappointment, destiny is still in their hands.