Euro 2016: 25 of the best European Championship moments
Last updated on .From the section Football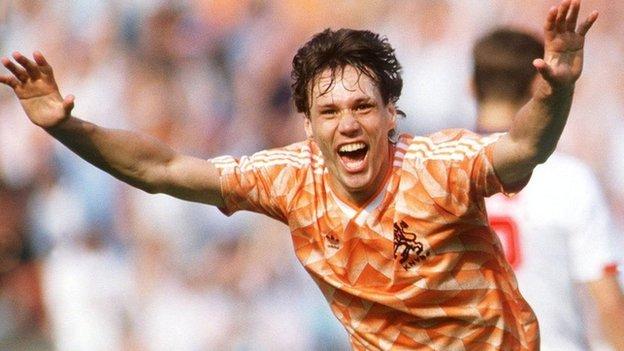 BBC Sport counts down to the 2016 European Championships in France by looking at some classic moments from previous tournaments.
Watch live coverage of Euro 2016 across the BBC in June and July.
Euro countdown: Rooney lights up Euro 2004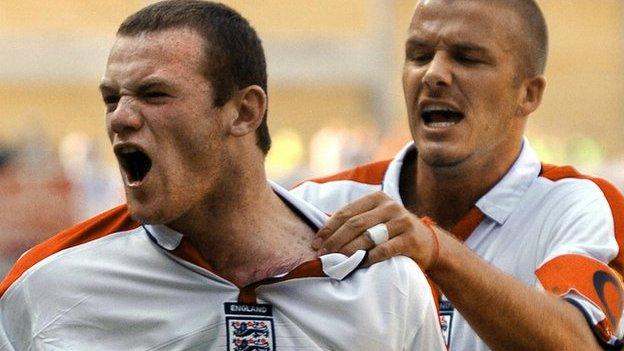 Today we remember how 18-year-old Everton striker Wayne Rooney announced himself on the world stage by scoring four goals for England at Euro 2004.
Euro 2012: Pirlo's cheeky 'Panenka' penalty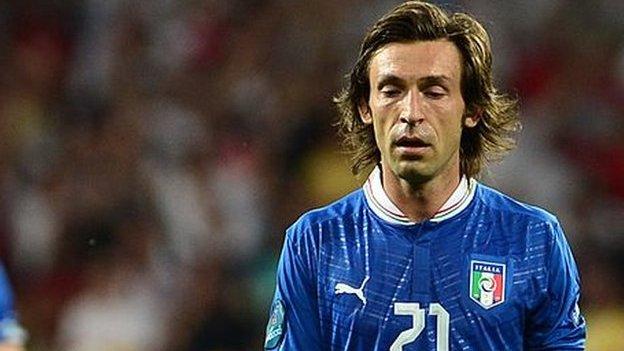 Today we remember Andrea Pirlo's cheeky 'Panenka' penalty for Italy in their quarter-final shootout win over England at Euro 2012.
Euro 1976: The original Panenka penalty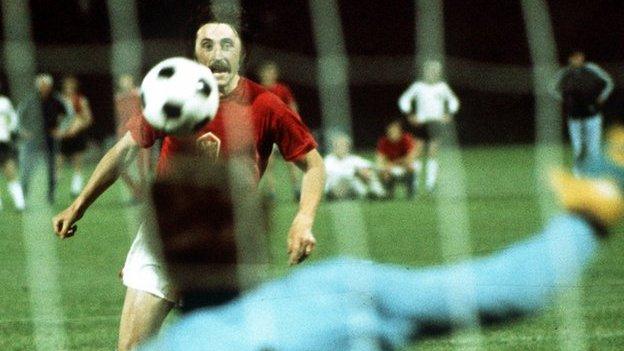 We remember Antonin Panenka's famous penalty for Czechoslovakia to beat West Germany in a shootout in the final of the 1976 competition. The audacious chipped style, much emulated since, has become known over the years as a 'Panenka penalty'.
Euro 2008: Robben's 'rocket' against France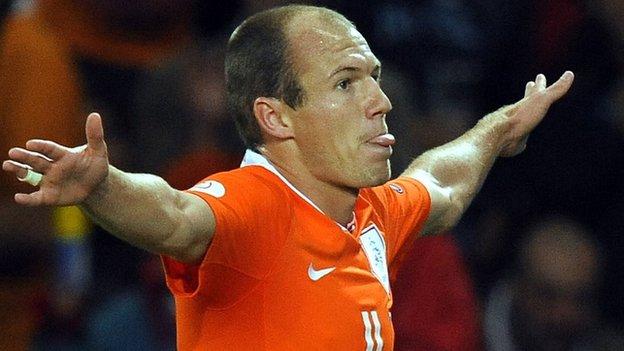 We remember Arjen Robben's angled finish at Euro 2008 in the Netherlands' 4-1 thrashing of France.
Euro 2012: Zlatan's sensational volley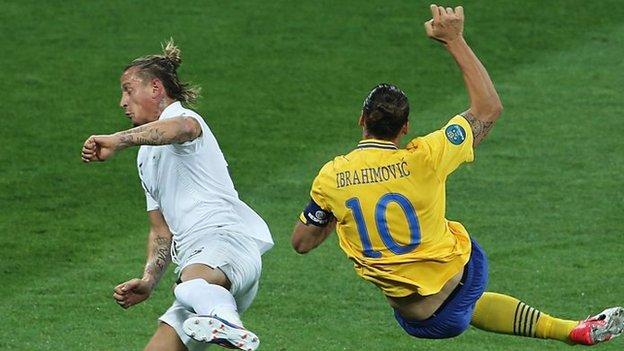 Zlatan Ibrahimovic's sensational volley for Sweden during their 2-0 win over France at Euro 2012.
Euro countdown: Poborsky's perfect chip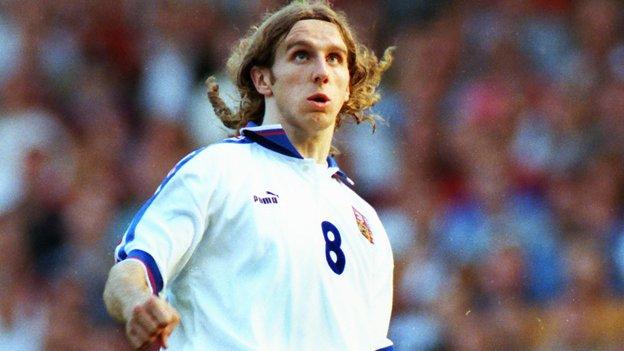 Karel Poborsky's perfect chip gives the Czech Republic a 1-0 win over Portugal in their Euro 96 quarter-final.
Euro 2000: Spain survive in seven-goal classic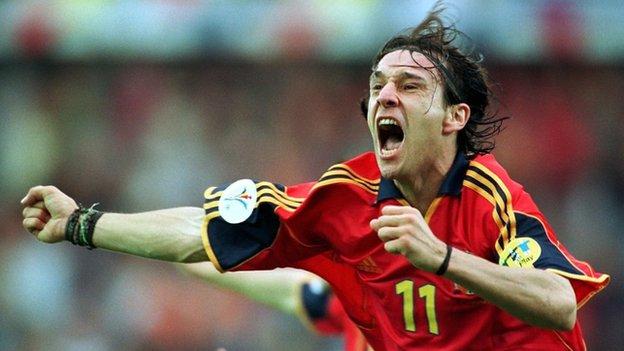 Two very late Spain goals rescue a 4-3 victory over Yugoslavia to send them through to the quarter-finals of Euro 2000.
Euro 2004: Zidane's late show beats England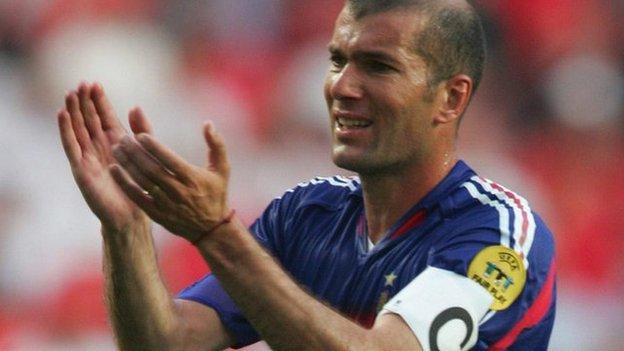 Two late goals from Zinedine Zidane earn France a 2-1 win over England at Euro 2004.
Euro 2000: Neville's last-minute foul costs England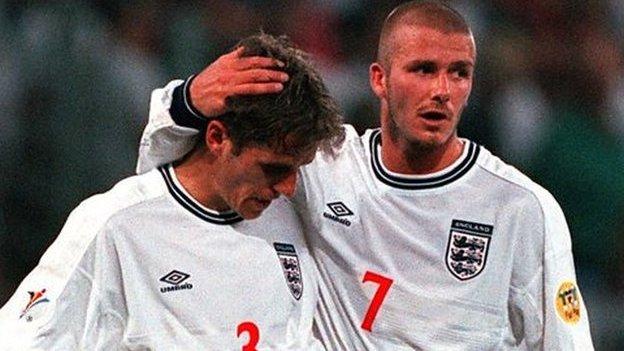 England crash out of Euro 2000 after Phil Neville gives away a penalty in the final minute of the 3-2 defeat by Romania.
Euro 84: Platini fires France to final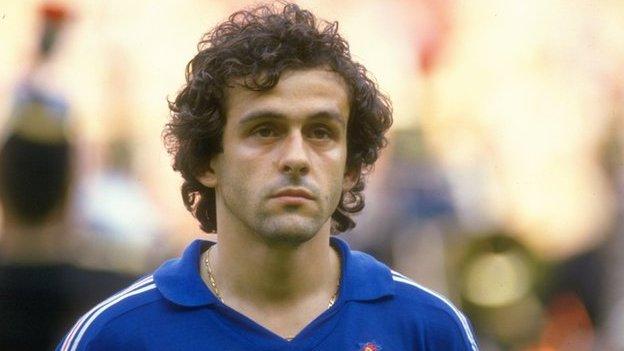 BBC Sport remembers Michel Platini's famous 119th-minute winner for France against Portugal in their Euro 1984 semi-final.
Euro 96: Bierhoff's golden goal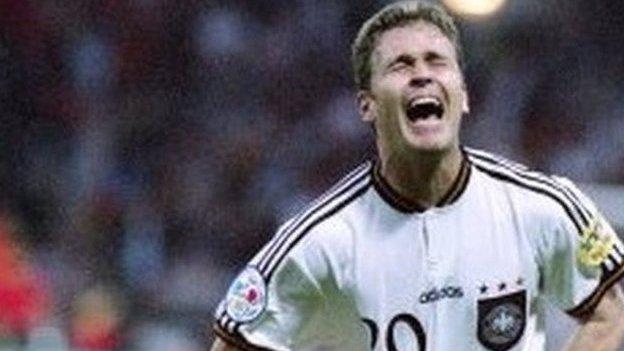 Here we relive Oliver Bierhoff's golden goal - a first at the European Championship finals - that won Euro 96 for Germany against Czech Republic.
Euro 2000: Netherlands miss five penalties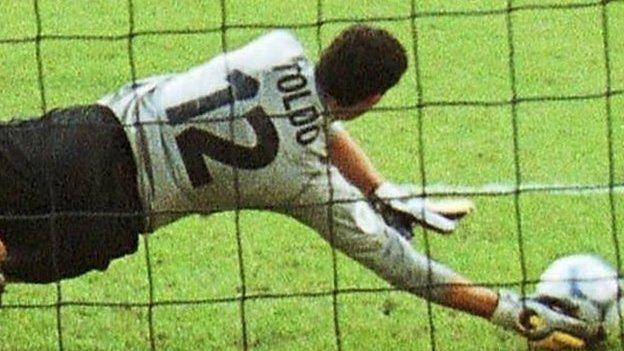 Relive the Euro 2000 semi-final, when the Netherlands missed five penalty kicks against Italy.
Euro 2012: Spain crush Italy in final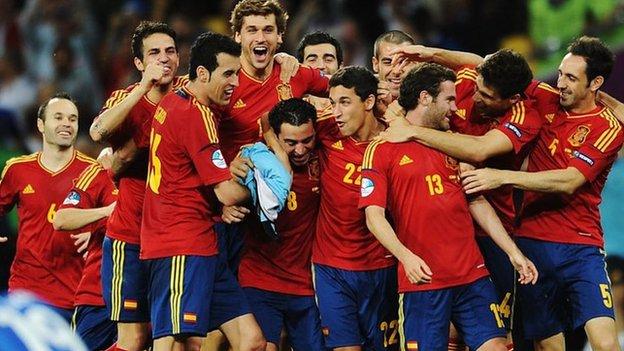 We remember Spain's 4-0 demolition of Italy in the Euro 2012 final, a win that secured their third successive international trophy.
Euro 96: Penalty joy & woe for England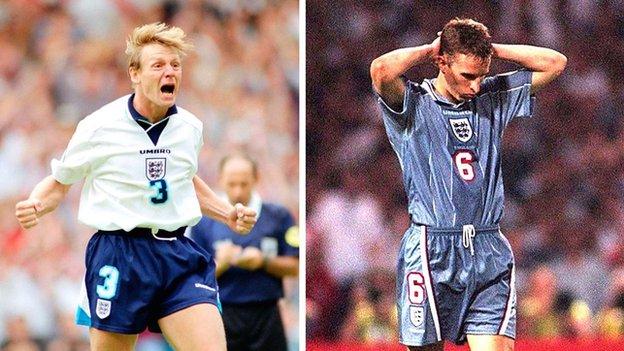 Relive Stuart Pearce's ecstatic celebration after scoring for England in their penalty shootout against Spain, and Gareth Southgate's heartbreaking miss against Germany which ended England's run in Euro 96.
Euro 92: Denmark defy the odds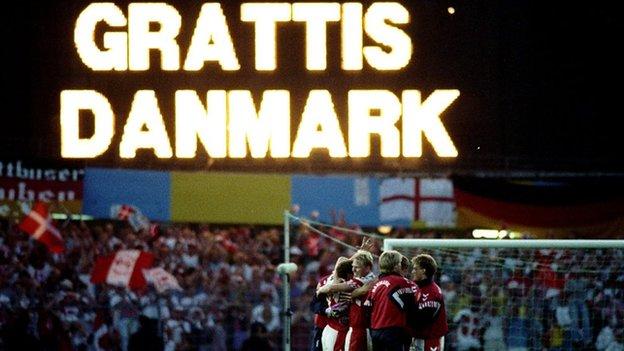 Given just over a week to prepare a squad, outsiders Denmark shocked the continent in 1992, beating world champions Germany 2-0 in the final.
Euro 2012: Terry's controversial clearance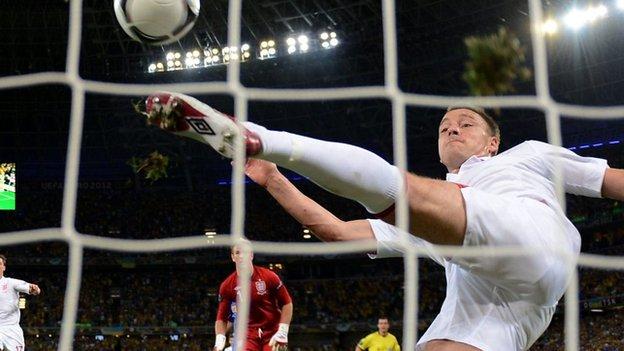 Watch John Terry's acrobatic goalmouth clearance in England's 1-0 win over Ukraine at Euro 2012, although replays later showed the ball crossed the line.
Euro 2000: Zidane's controversial golden goal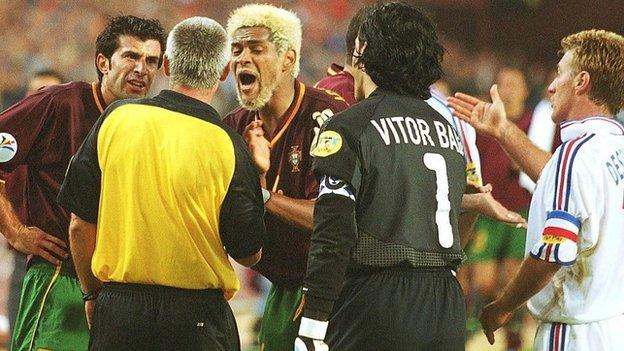 Watch Portugal's controversial semi-final defeat by France at Euro 2000, where a handball decision in extra time caused angry protests.
Euro 2008: Spain's reign begins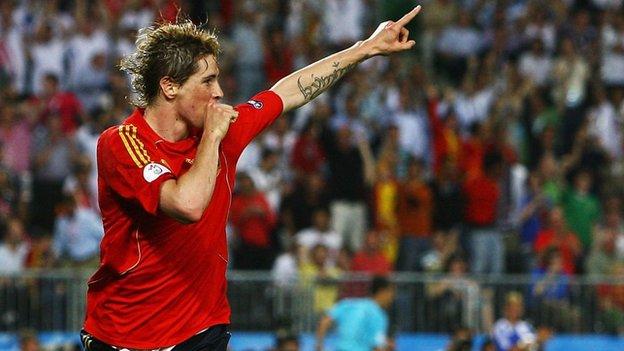 We remember the final of Euro 2008, which saw Spain beat Germany 1-0 to trigger a period of total Spanish dominance that saw them win three consecutive international trophies. The World Cup in 2010 followed before they defended their European title in 2012.
Euro 92: Lineker farewell & brilliant Brolin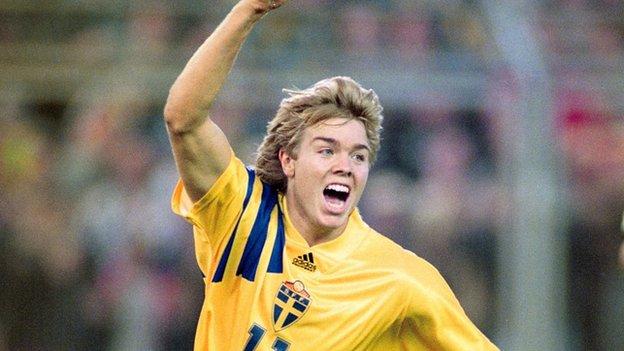 Watch as Gary Lineker was surprisingly substituted in his final game for England - before Sweden forward Tomas Brolin grabbed the headlines with an incredible goal to end England's involvement in the competition.
Euro 96: McCoist's stunning strike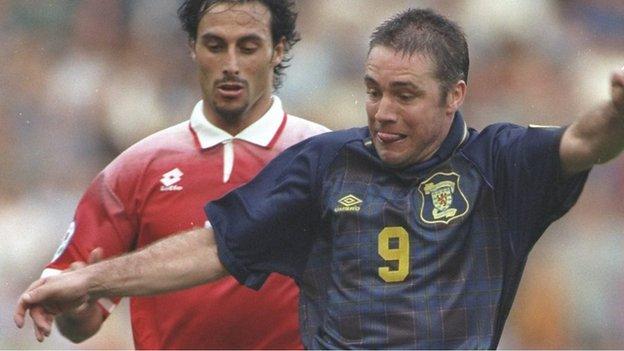 Watch Ally McCoist's stunning strike against Switzerland at Euro 96, scoring Scotland's first and only goal of the tournament.
Euro 88: Houghton humbles England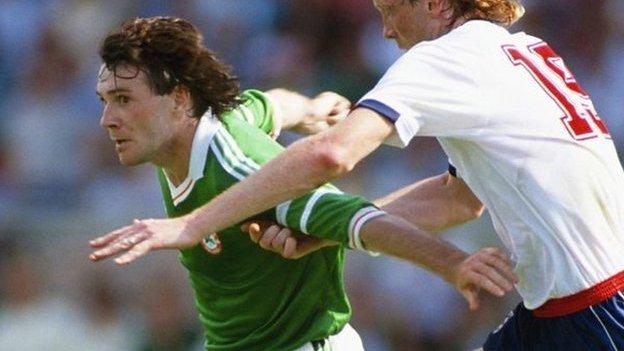 Watch Ray Houghton's looping header in the Republic of Ireland's 1-0 win over England at Euro 88.
Euro 2012: 'Magical' Mario Balotelli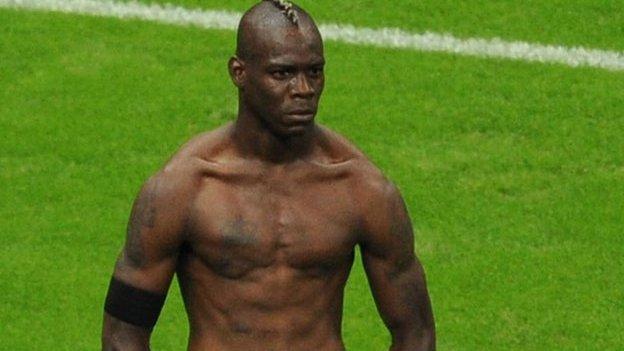 Watch Mario Balotelli's sensational second goal against Germany in the Euro 2012 semi-finals.
Euro 2004: Greece's incredible triumph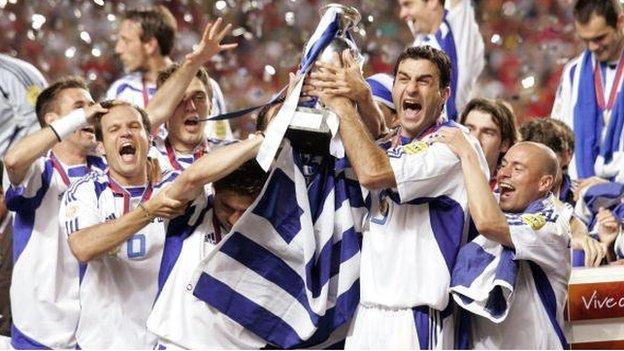 Relive Greece's unbelievable victory over hosts and favourites Portugal in the final of Euro 2004.
Euro 96: Gazza's sublime strike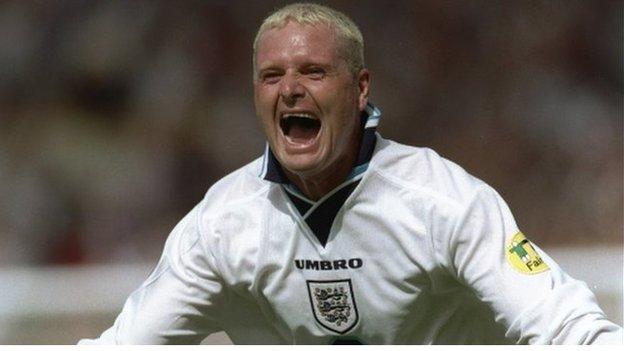 Watch Paul Gascoigne's brilliant goal in England's 2-0 victory over Scotland at Euro 96.
Euro 88: Van Basten's famous volley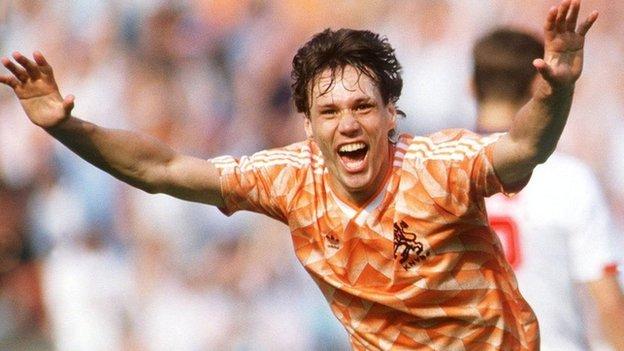 Watch Marco van Basten's extraordinary volley against the USSR in the final of Euro 88, one of the most famous goals in the tournament's history.