Seven players to leave Oldham Athletic, while three extend their contracts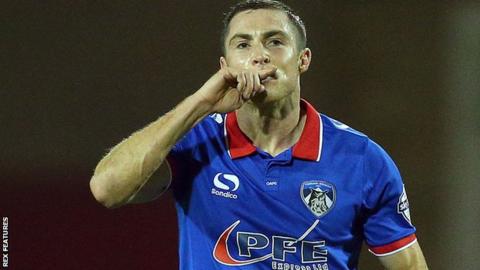 Defender Mike Jones, 28, and midfielder Joe Mills, 26 are among seven players released by Oldham.
Both players leave after two years with the club and 125 matches between them.
Goalkeeper David Cornell, 25, defenders Theo Vassell, 19, and Jack Truelove, 20, plus forwards Jordan Bove and Rhys Turner, both aged 20, also leave.
Goalkeeper Joel Coleman, 20, and midfielders George Edmundson, 18, and Danny Byrnes, 19 have all signed for a further year.
The club had previously announced that four players - 24-year-old defender Connor Brown, midfielders Liam Kelly, 26, and Jake Cassidy, 23, and striker Rhys Murphy, 25, had all been retained.
Contract discussions are on-going with a further nine players for the side that finished 17th in League One this season.