Manchester United A-A Bournemouth
Last updated on .From the section Football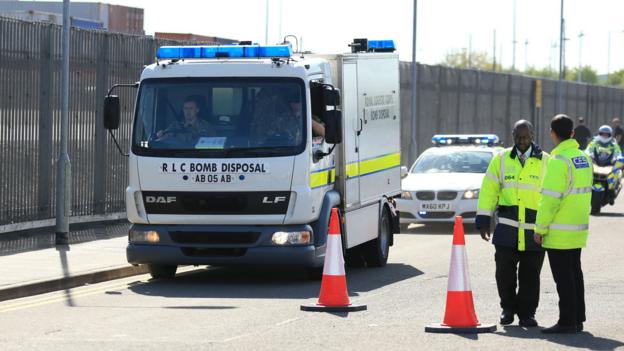 Manchester United v Bournemouth was called off after a suspect package was found at Old Trafford.
The game did not start on police advice after the stadium was evacuated when an "operation red code" alert was heard over the tannoy.
No date has yet been set for the match to be played but the Premier League said it would be "as soon as practically possible".
The Premier League said: "It is always a last resort to abandon."
"While we apologise for the inconvenience caused to fans we are sure, in the circumstances, they will appreciate the need to do so."