BBC Sport - Focus Forum: Pundits debate the secret to Johan Cruyff's success?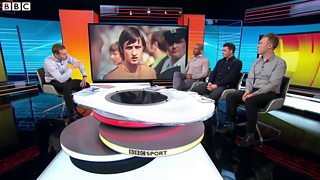 What was the secret to Cruyff's success?
Trevor Sinclair, David Healy and Andy Brassell reflect on the legacy of Johan Cruyff who created a "simple game-plan and had it down to an art" in this week's Football Focus Forum with Dan Walker.