Crystal Palace's James McArthur and Jason Puncheon injured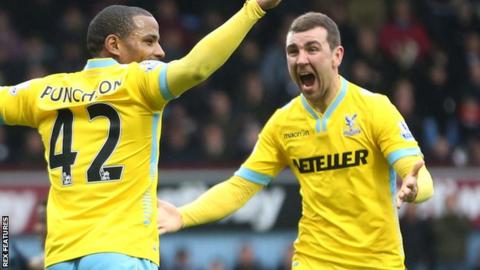 Crystal Palace midfielder James McArthur will miss the rest of the season through injury, while Jason Puncheon is out for several weeks.
McArthur tore his ankle ligaments and winger Puncheon strained his hamstring in Tuesday's 2-1 defeat by Bournemouth.
Scotland international McArthur tweeted: "Looks like season over for me with ankle ligaments tore.
"Just another challenge in my career to make sure I work hard and come back stronger."
Palace boss Alan Pardew, whose side have lost five games in a row, said: "We have lost two very important players in McArthur and Puncheon.
"They have both been having a wonderful season for us, so it is a significant blow."