Garth Crooks' team of the week: Terry, Vardy, Oscar, Ighalo

By Garth Crooks
Football analyst
Last updated on .From the section Football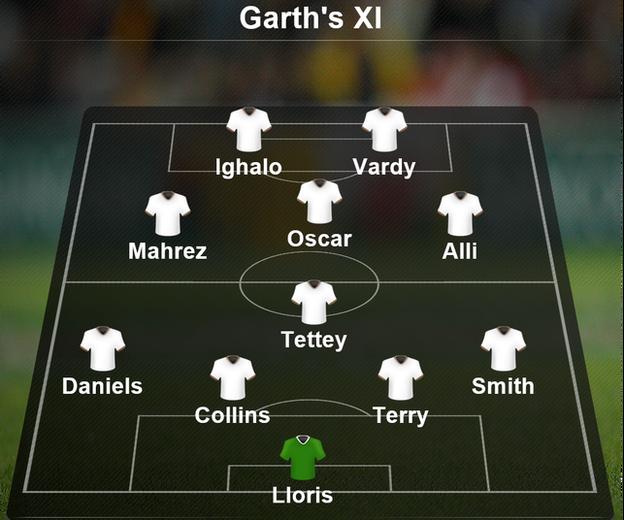 It really is becoming the season of upsets and surprises.
There was also the start of life without Jose Mourinho at Stamford Bridge, as Chelsea overcame Sunderland.
But who made the cut when my pick this week?
Goalkeeper - Hugo Lloris (Tottenham)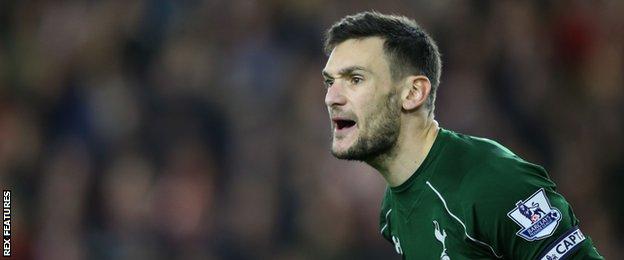 I have always had an enormous regard for Hugo Lloris but I have had some concerns recently. Against Arsenal I held him responsible for their equaliser and again, against Newcastle, Thierry Henry spotted - quite rightly - that Lloris had difficulty staying upright when under siege in the six-yard area.
However, against Southampton he was back to his best, showing no signs of insecurity with a fine save from Sadio Mane. But his save from James Ward-Prowse was so fantastic, even Jan Vertonghen gave him a hug to congratulate him. Good win - excellent clean sheet.
Defender - Charlie Daniels (Bournemouth)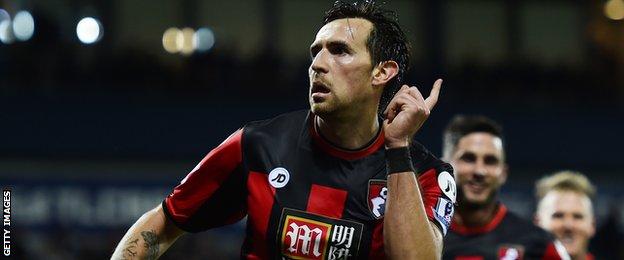 Darren Fletcher's tackle on Dan Gosling that led to the Bournemouth penalty was outside the box, but that wasn't Charlie Daniels' fault. It was referee Mike Dean who awarded Bournemouth the spot-kick and it proved to be the death knell for West Brom.
Nevertheless, Daniels still had to put the ball in the back of the net and did so brilliantly to put an end to what proved to be a rather nasty encounter between these two sides.
Defender - Adam Smith (Bournemouth)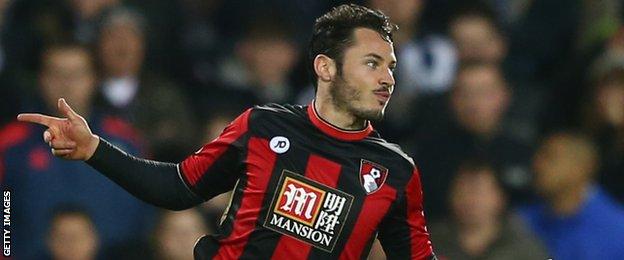 He scored a beauty at home to Everton a few weeks ago and now the full-back has only gone and done it again against a very belligerent West Brom. The strike wasn't quite as sweetly struck as the goal against Everton but is was just as important.
It was with some fortune that Adam Smith was on the pitch at all, having suffered a shocking tackle from James McClean. It's the second time I've seen McClean unceremoniously crash into an opponent without any due care or attention and he really needs to have a serious word with himself. He's a good player and Tony Pulis needs him on the pitch and not on the sidelines. He's no use to anyone there.
Defender - James Collins (West Ham)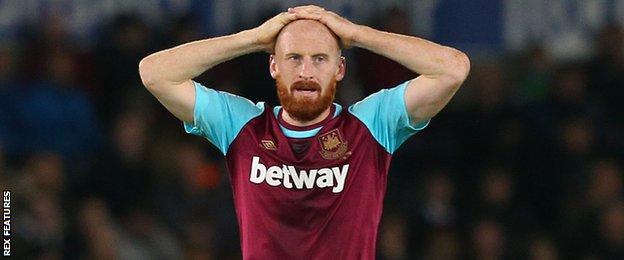 If you play away from home with a team savaged by injuries you do whatever it takes to get a result. That's precisely what James Collins did against Swansea.
Collins produced three of the best blocks I've seen this season. That said, one shot did appear to be flying into the back of West Ham's net when the replay clearly showed that the defender's hand had stopped an almost certain goal. Collins appeared so desperate to keep a clean sheet it looked like the Welshman took the issue personally.
Defender - John Terry (Chelsea)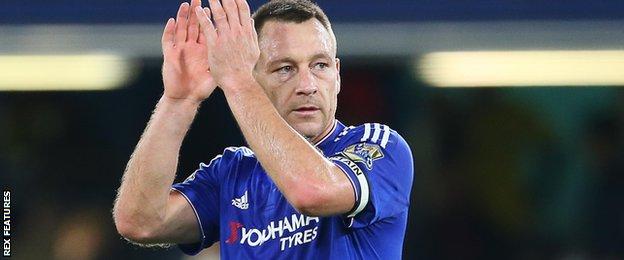 Outside his football exploits I have very little to say about John Terry. However, his performance against Sunderland was, under the circumstances, quite brilliant.
The crowd reaction towards Cesc Fabregas and Diego Costa, who appear to be being held responsible for the demise of Jose Mourinho at Stamford Bridge, means they will need some careful managing.
To keep his team-mates on message in the midst of this reaction shows a quality I don't normally associate with the Chelsea captain. I will be very interested to see how Chelsea fans approach the rest of the season and whether they can move on and get over the departure of Mourinho. It looks like their players have.
Midfielder - Alex Tettey (Norwich)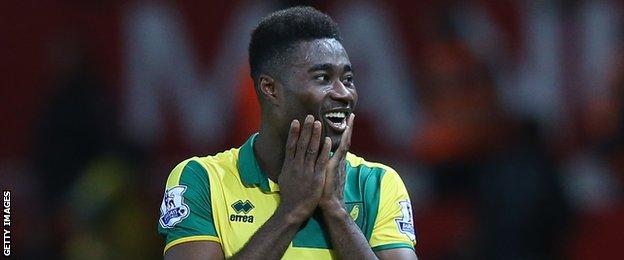 The midfielder doesn't often grab the headlines but it was his shot that bamboozled David de Gea and won Norwich the game. This victory against Manchester United certainly put the skids under beleaguered manager Louis van Gaal.
In a week when Jose Mourinho suddenly became available, Alex Tettey's cheeky toe-poke may have inflicted what could be a mortal blow to the Dutchman and accelerate his departure. Genuine followers of the game are simply fed up with Van Gaal's banal style of football and his ability to make good players look ordinary.
The thought of Mourinho replacing Van Gaal at United is a mouth-watering prospect for journalists but it would be the ultimate betrayal for Chelsea fans.
Midfielder - Dele Alli (Tottenham)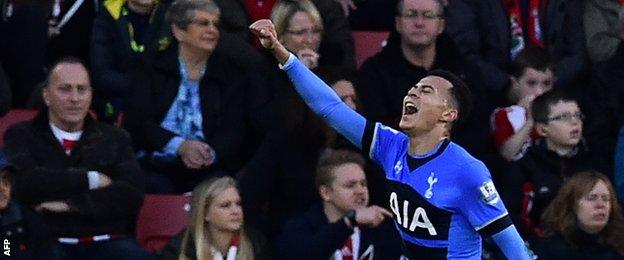 Putting to one side the game against Newcastle last week, when Spurs were back to their frustrating worst, manager Mauricio Pochettino got them back on track again against Southampton. If only Tottenham could harness this hard edge they display on occasion, then they would be a force to be reckoned with.
This was epitomised by Dele Alli, who subjected himself to a crushing tackle (great advantage played by referee Kevin Friend) from Jose Fonte in order to release Harry Kane on goal and open Tottenham's account. This kid Alli is a real talent. I just hope he doesn't lose himself to the "fancy Dan" mentality that tends to accompany Tottenham players. If he and his colleagues can remain focused, they are top-four contenders.
Midfielder - Riyad Mahrez (Leicester)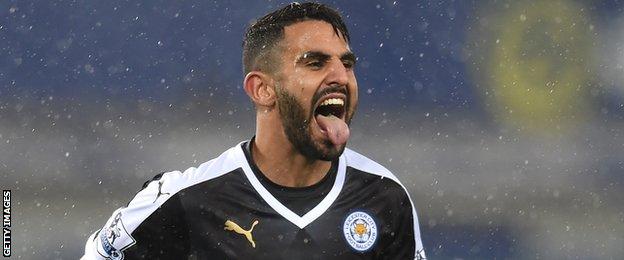 Last Christmas, Leicester were bottom of the league. This Christmas they are top of the Premier League. Their change in fortune is extraordinary and demonstrates what is possible once players start to believe.
So here's the thing - do Leicester City actually believe they can win the title? The way Riyad Mahrez is playing he believes it. His two penalty conversions were slotted past Tim Howard with such confidence it was scary.
Meanwhile, manager Claudio Ranieri insists he will only consider title talks with his players once they have reached 40 points - a very convenient way of stopping journalists talking about their chances, but the talks are academic. I've never met a footballer who, given the chance to actually win something, has ever turned the opportunity down.
Midfielder - Oscar (Chelsea)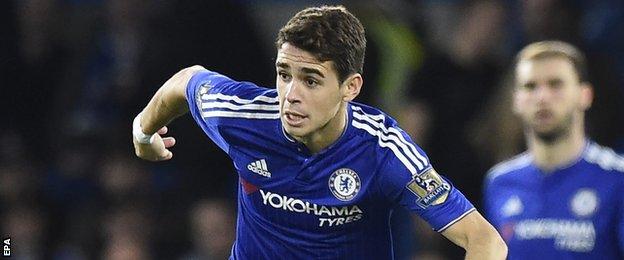 I went to watch this game at Stamford Bridge, conscious of all the mixed emotions circulating around the ground. Looking back, I don't know what all the fuss was about. Oscar was playing the kind of football he was playing when Jose Mourinho arrived for his second spell in charge.
Remember those days when the "Special One" told Juan Mata that he had his playmaker and his name was Oscar and then promptly packed the Spaniard off to Manchester United. Those were the days. Something quite bizarre has taken place in the Chelsea dressing room recently and Oscar and others clearly downed tools under Mourinho.
Against Sunderland, however, Oscar played with a freedom and expression I haven't seen for months. At one stage I thought he had the ball tied to his right foot. He won the game for Chelsea in the first 45 minutes with some wonderful artistry, then scored a penalty like he was taking it in his back garden, before coming off to a standing ovation. Whatever point Oscar was making against Sunderland, he certainly made it.
Forward - Odion Ighalo (Watford)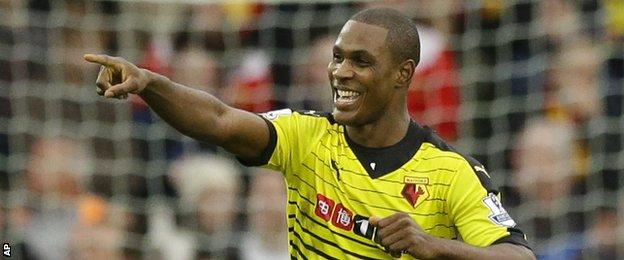 Watford's skipper Troy Deeney said it in his post-match interview: "This lad is on fire." And he is.
I had originally picked Cameron Jerome in my team of the week, but Jerome will just have to settle for becoming part of Norwich City folklore having beaten Manchester United 2-1 at Old Trafford for the first time since 1989. When you see off someone like Martin Skrtel, score two goals and beat Liverpool 3-0 - and all in one afternoon - I really had no choice but to pick Odion Ighalo.
Forward - Jamie Vardy (Leicester)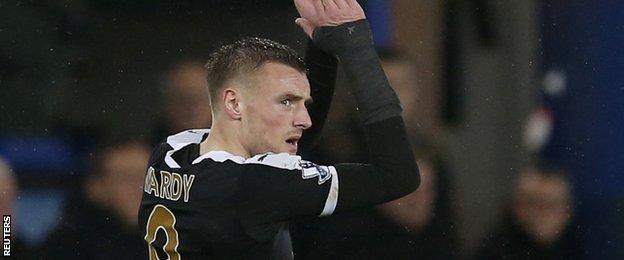 Jamie Vardy spent the first half of the season scoring goals. Now he looks as though he's set his sights on making them. He ran Everton's defence ragged, forcing openings and unselfishly playing colleagues in on goal whenever he could.
Vardy's flick produced Leicester's first penalty, he was brought down for the second and set up Shinji Okazaki for the winner. I don't think there was any more he could have done.