Somali domestic football in live TV debut
Last updated on .From the section Football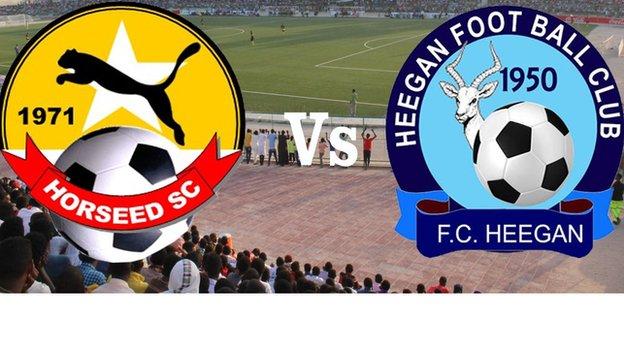 A Somali football match has been broadcast live on local television for the first time.
Military club Horseed beat police team Heegan FC 2-1 in the General Da'ud Cup final.
Somali Football Federation president Abdiqani Said Arab described the live coverage as "a breakthrough".
The country is recovering from decades of conflict. Islamist group al-Shabab, which orders footballers to wear trousers, still controls many areas.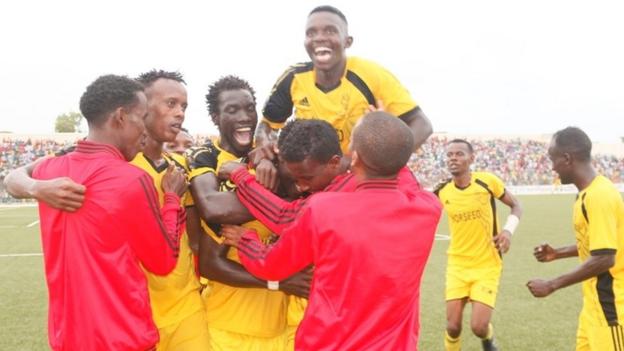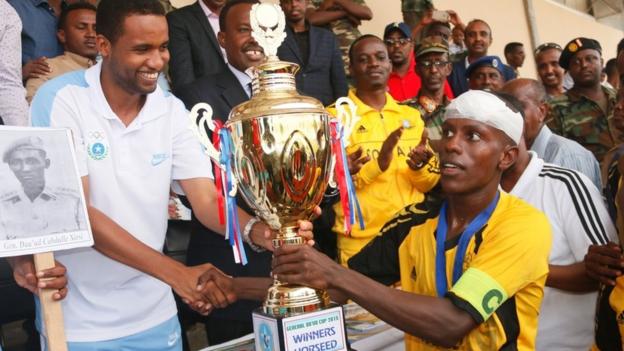 Said Arab added: "We had long dreamed of getting our matches watched live. This is almost the realisation of our age-old dreams.
"This will be a test, but if we are successful in this endeavour, we will try to get our matches go live in the months to come."
General Da'ud Cup is the second most watched sporting event in Somalia and it is held every year in the remembrance of the founder of Somalia's Armed Forces, General Da'ud Abdulle Hersi.
The late General Da'ud died in 1965 and the Somali Football Federation has been organizing the annual football event since 1972.