No easy solutions for youth development - Brian McClair

By Richard Wilson
BBC Scotland
Last updated on .From the section Football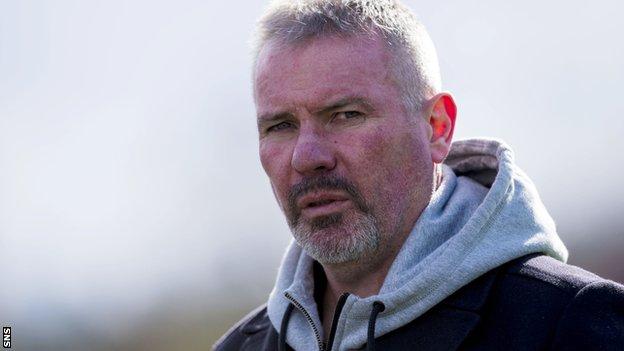 Brian McClair says it is time to have "difficult discussions" as he continues his review of the Scottish FA's performance schools strategy.
The SFA's performance director has already made some recommendations to the Professional Game Board.
And, he admits "there might not be an easy solution" to improving youth development in Scotland.
"There will always be refinements because we want to get better," said former international striker McClair.
"We're looking at all facets of the performance schools."
The recruitment process for the 2016 intake of performance schools pupils has begun, but McClair's review will continue.
The former Manchester United, Celtic and Motherwell centre forward was speaking at the SFA's annual convention, and was joined on the stage by Scotland manager Gordon Strachan.
Both made reference to a presentation by the co-head coach of Iceland, Heimir Hallgrimsson, who outlined how his nation approached youth development and made such significant progress that they climbed around 100 places in the Fifa rankings in five years and were the first country to qualify for Euro 2016.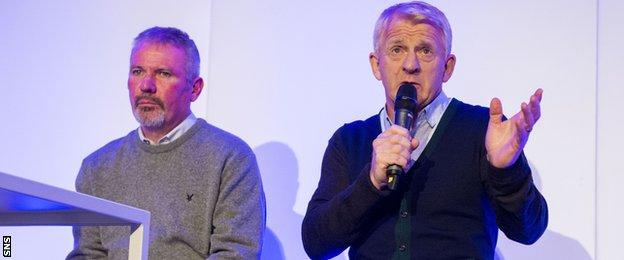 Hallgrimsson spoke about the facilities available in Iceland, with local authorities paying for seven indoor, full-sized arenas [compared to one in 2002] as well as 23 artificial pitches and 12 indoor, half-sized arenas. Children starting playing football early, at age four to six, and are trained regularly by paid, part-time, but qualified coaches.
The ethos is that all children should have the same level of coaching available to them at their local club. All ability levels are coached, with children separated by ability rather than age, so that the best play the best, but late developers are encouraged by a focus on ensuring children do not drop out.
Children are also encouraged to play more than one sport up to at least the age of 12 - to develop motor and mental skills - urged to do more training away from their coaching sessions, and to embrace a mentality of hard work and determination.
The local authorities are willing to pay for the facilities because of proven benefits to society, with children involved in sport regularly less likely to drink or take drugs.
"Heimir is a breath of fresh air, it's a lot simpler than people make out," Strachan said.
"Kids should play more than one sport. We need to provide the time and the facilities to allow them to do that. There are sports for every kid somewhere along the line, and there are benefits for society.
"We must remember that anybody who is successful does their sport for longer than anybody else. There are no shortcuts. We need to work harder.
Scotland manager Gordon Strachan
"It's the ability to touch the ball and beat people under pressure that makes a footballer."
"It would be great if we had facilities, but put that to one side and stop looking for excuses for ourselves. Facilities don't guarantee players.
"I went to my garage and counted 1,000 touches of the ball of the walls in half an hour. It's the ability to touch the ball and beat people under pressure that makes a footballer. You'll find areas to play and time to play if you want to. That's the mentality in South America.
"We must give them back school football - more games, not more facilities. It's what's in here, not what's surrounding you. The quicker we sort this out, the better. Not everyone's going to agree. We're going to strip it back."
McClair said that he had been encouraged by conversations he has had since undertaking the review. He describes this as a time "to fall in and fall out", in reference to the hard decisions that need to be made.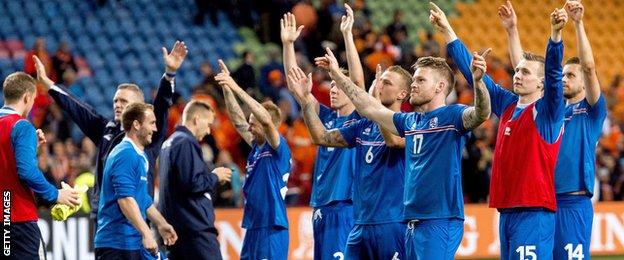 But he is sure that the performance schools concept works because "attendance is at the highest level and education level has risen because they're all enjoying it".
Across the seven schools involved throughout Scotland, 374 children receive up to 10 hours a week specialised coaching as part of their everyday studies.
"I'm more than happy with the [Professional Game Board's] response [to his proposals]," McClair said.
"The intention is now to present to the clubs in January.
"We want to make sure that we get it right. If we want to implement radical change then we can't do it immediately. Everybody needs to agree that this is the path to go down for a long period of time.
"With the Icelandic model, there was a recognition of what had to be done and they've had their rewards at various ages and competitions. All parties agree what was needed for the community, and we need that in Scotland."