How do you penastinate? Your football dictionary entries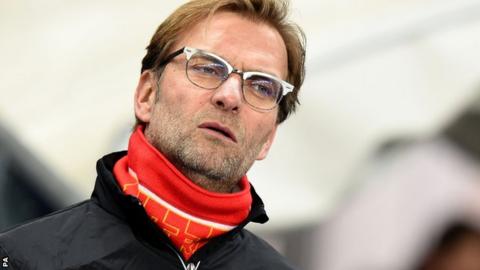 Manchester City were picked apart by Liverpool's 'gegenpressing' last weekend.
Barcelona's 'tiki-taka' reduced Real Madrid to tears in El Clasico.
We love a new addition to the footballing lexicon, from the brilliant 'Raumdeuter' (literally a space investigator - used to describe Thomas Muller's knack of finding space) to the sensational 'Anschlusstreffer' (the goal that reduces the deficit to one, eg brings the score to 2-1 rather than 2-0).
We asked BBC Football users for their new suggestions to add to the football dictionary. Here are our favourite 10:
Bonsai
A small exotic player who is easy on the eye but high maintenance and tends to wither in the winter. See: Ozil, M. Suggested by Steve E
Fiffi-Faffa
Aimless midfield passing by a team who think they're playing tiki-taka, but are simply faffing about. See: City, Swansea. Suggested by Ofni Smith
Janitor
Central midfielder who turns up for every game, keeps the midfield ticking over but gets little or no appreciation from the fans. See: Whelan, G. Suggested by Ben Harris
Midfender
A cross between a holding midfielder and a forward thinking defender in the modern game. See: Dier, E. Suggested by Bobby of Bristol
Penastinate
To waste time throughout extra time with the aim of forcing - and then winning - a penalty shootout, eg: "Both teams are clearly penastinating now!" Suggested by Richard of Notts
Quencher
A goal that ends a forward's lengthy goal drought. See: Costa, D. Suggested by Ranjit
Snubstitution
The action of a player who ignores his manager and team-mates when replaced, instead heading directly down the tunnel to the dressing room. See: Ghaly, H. Suggested by Dean Mayer
Squeakualiser
An equalising goal scored in the final 30 seconds of a match, often against the run of play. See Beckham, D v Greece (2001). Suggested by Ted of Croydon
Stover
The final, and one too many, in a series of stepovers from a player which results in a loss of possession. See Nani, L. Suggested by Martin Swann
Tiki-tackler
A player in a deep midfield role who is equally adept at both passing and defending. See Busquets, S. Suggested by Andy Bradley