Brendan Rodgers: From Klopp to Henry - how Twitter reacted
Last updated on .From the section Football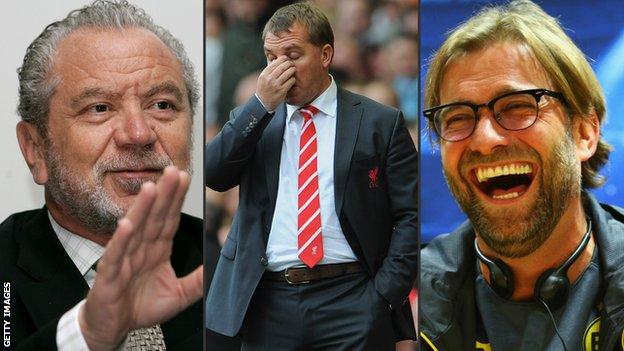 "There is pressure to sell newspapers and make stories and I understand and respect that. My job is to worry about the team."
Those were the words of Brendan Rodgers in the aftermath of his Liverpool side's 1-1 draw at Everton.
Just a couple of hours after his Apprentice-style plea to stay in the job, Rodgers's sacking was confirmed by the club in a statement released at 18:30 BST.
Immediately, Jurgen Klopp was installed as favourite for the job by bookmakers and those on social media.
Here is some of the best reaction from around the internet.
You're fired
Rodgers was brought into Lord Sugar's boardroom in a fake scene from BBC One show The Apprentice, with a smug-looking Klopp and a serious Carlo Ancelotti also in attendance.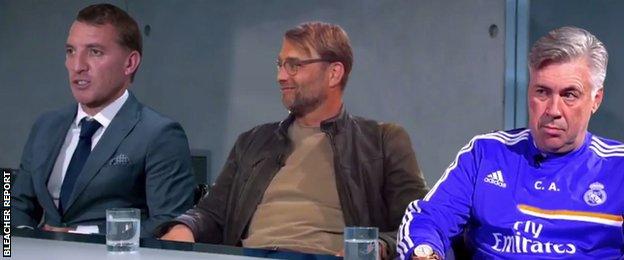 Lord Sugar was not impressed.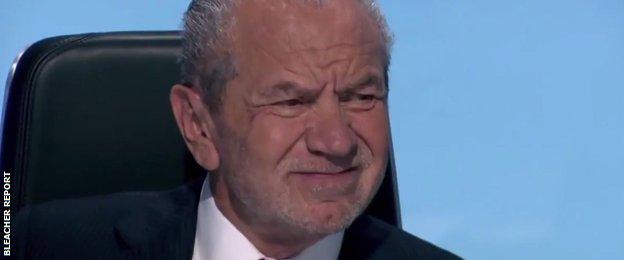 View Bleacher Report's video here
'What a pity'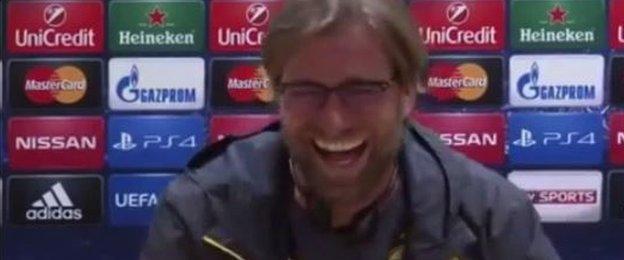 A mock-up of an old media conference had Klopp reacting Rodgers' sacking by telling reporters: "What a pity", before bursting into laughter.
What? Wow
One of the best reactions to Rodgers's sacking has to be that of former Arsenal striker Thierry Henry, who was compelled to touch fellow Sky Sports pundit Jamie Carragher on his thigh when the news broke, before being left with his jaw wide open.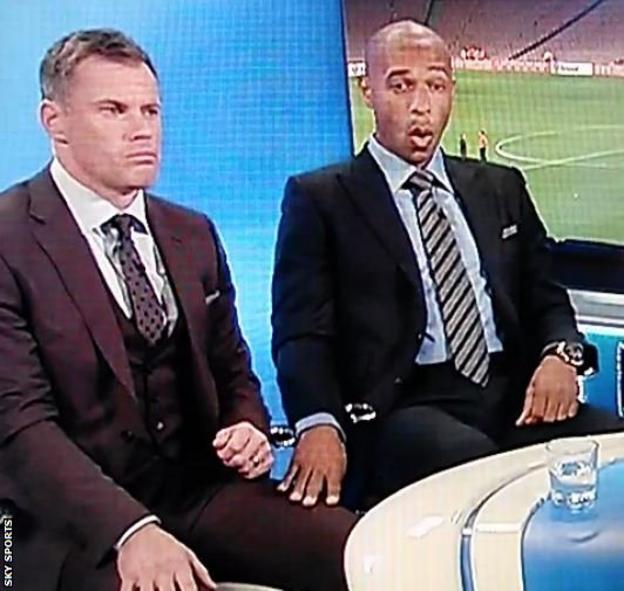 Mistaken identity
American baseball player Brendan Rodgers was inadvertently being tweeted messages about losing his job at Liverpool.

Klopp already appointed?
Former Premier League striker turned TV pundit Jan Aage Fjortoft seems to think so...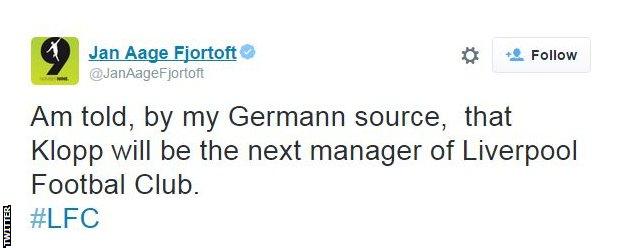 No more bets please

But Stan is split

What the experts say
No time to mess around

Time to bring back a legendary centre-back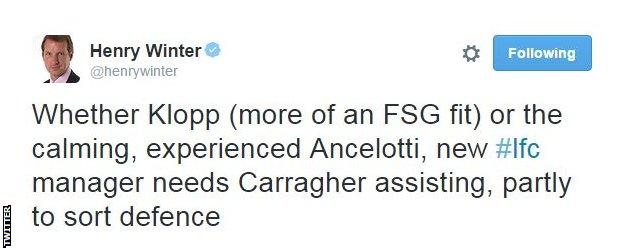 Simply put

But did Rodgers deserve the sack?
A few on Twitter don't think so...