Tongo Doumbia found guilty of driving offences
Last updated on .From the section Football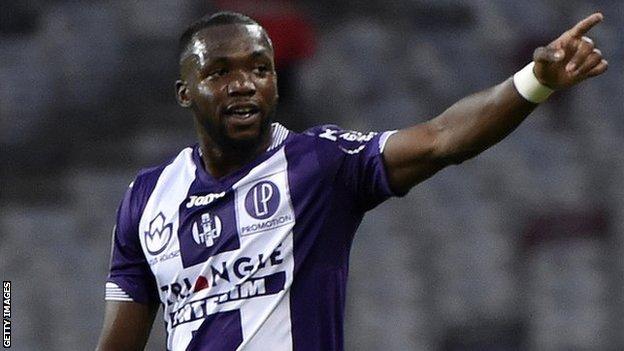 Mali international Tongo Doumbia has been given an eight-month prison sentence for driving offences, a French court court said on Thursday.
However, the judge recommended the sentence be commuted to the wearing of an electronic bracelet.
The Toulouse player was found guilty of driving under the influence of alcohol, and without a licence or insurance.
Doumbia, 26, had his car confiscated, was fined 10,000 euros ($11,300) and must pass a driving test.
The midfielder scored for Toulouse in their 1-1 draw with Monaco last weekend.
Neither the player nor his club were available to comment and it is unknown whether French Ligue 1 rules would allow him to continue playing with an electronic bracelet.
His lawyer has requested a waiver to allow the bracelet to be removed when Doumbia is playing a match.
If the plea is unsuccessful it could also affect Doumbia's participation in Mali's Africa Cup of Nations qualifier in Benin on 6 September.