Chelsea: John Terry needs Jose Mourinho's support - Martin Keown
Last updated on .From the section Football

I know from my own experience at Arsenal that, when you get to a certain age, whenever you make a mistake as a defender then people are going to point to you being too old as the reason.
It is frustrating and annoying because you want to be judged the same way you have been throughout your career but unfortunately it is a natural thing for people to ask "has he still got it?"
That is where Chelsea captain John Terry is now, at the age of 34.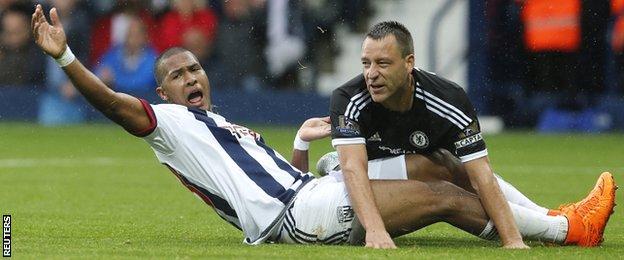 His red card against West Brom will have been Terry's worst nightmare after he was taken off against Manchester City last week.
It means that things are out of his hands. He needs to show his manager that he is still at the level we all expect from him, but he will be suspended against Crystal Palace on Saturday and it could be tough for him to get back into the team.
What next for Terry?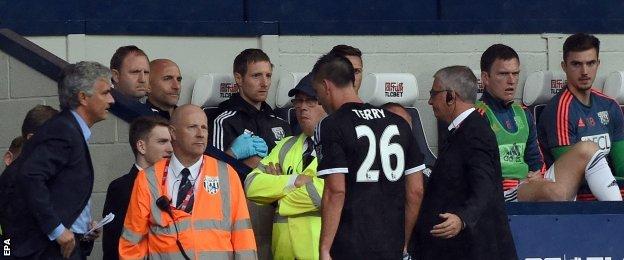 What Terry needs now more than anything is the support of his manager.
He got it before the game, because Mourinho picked him, but I get the feeling he has lost some of the trust he had in his captain - and not just because of the last week.
In pre-season, Mourinho took Terry off with 10 minutes to go in the Community Shield and then picked him in a second-string team three days later for a friendly against Fiorentina.
So maybe he has been asking questions about Terry for a while, and wanting a performance that he has not seen from him since the summer.
Age is a factor - it is not a case of it being harder for Terry to win that trust back because he is 34, more that Mourinho has invested a lot of time in him, and eventually he will have to invest that time in someone else.
Because he misses the next match, he has made it easy for Mourinho to leave him out when the Premier League resumes on 12 September after the international break and Chelsea play at Everton.
If he is left out, that will not mean there is no way back for Terry and he can still be an important player for Chelsea but it is important that Mourinho talks to him if his role at the club is changing.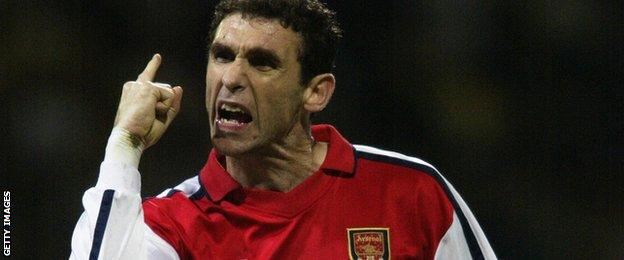 When Sol Campbell joined Arsenal in 2001, Tony Adams and I were both in our mid 30s and in an ideal world, Gunners boss Arsene Wenger was looking for us to both play every seven days, whether that was in the Premier League or Europe, rather than one of us partnering Sol in every match.
That was what Arsene discussed with Tony and I and, although it did not quite work out that way because we both had periods out with injuries that season, the manager basically got what he wanted.
Now it could be that Mourinho still wants Terry to play in every game but, from experience, if he does want to reduce the amount he plays then he needs to talk it through with him.
Otherwise, he risks leaving his captain on an island within his own club where he has been such a major part of their success.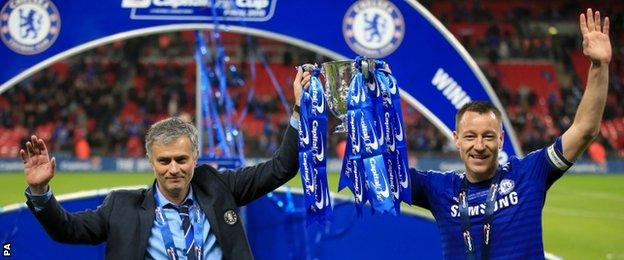 The beginning of the end?
As a centre-half you reach an age - probably in your early 30s - where you read the game as well as you have ever done and you have your athleticism, and the two linked together mean you are at your absolute peak.
Eventually you start to lose the latter and it means you have to drop a little bit deeper to compensate because you have not quite got the legs anymore.
That means you are slightly out of position, and that affects the rest of the team too. Sometimes it is more noticeable than others.
The end can come quickly for a centre-half at a top club, and you never know when it is coming.
I always thought the close season was a long time once you got beyond a certain age and not all players are able to return at the same level.
I was able to cope with it and was at Arsenal until I was almost 38, but I saw team-mates finish in their mid-30s despite wanting to carry on.
So, the one thing that is in Terry's hands is to make sure he is fit for selection every week.
What happened to me in the end was not so much a loss of form but more a loss of availability because injuries began to restrict me.
Man City have defenders under pressure too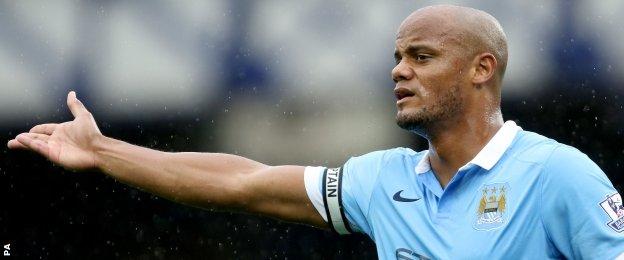 Terry has had a poor start to the season but he is not the only Premier League defender whose place is under pressure.
Look at Manchester City, who signed a new £32m centre-half this week.
People see Nicolas Otamendi as a replacement for Eliaquim Mangala but I actually think he is there to stop Vincent Kompany from becoming complacent too.
Kompany had a poor season last time by his standards and Otamendi's arrival sends him the same message that Terry got when he was substituted last week.
That is - whoever you are, and whatever your reputation, if you are not at the required level then you won't play.
Martin Keown was speaking to BBC Sport's Chris Bevan.