Alan Shearer: Chelsea still team to beat in Premier League
Last updated on .From the section Football
Premier League champions Chelsea "will still be the team to beat" this season, says ex-England captain Alan Shearer.
The Blues won their fifth league title by a comfortable eight-point margin ahead of Manchester City.
"Chelsea won at a canter last season, certainly from February on, but it will be tighter," Shearer told BBC Sport.
The former Newcastle striker also said Manchester United have "work to do", while Liverpool manager Brendan Rodgers is under "huge pressure".
In a wide-ranging interview looking ahead to the new Premier League season, Shearer also discussed:
The battle for the Premier League top four;

How "something smells" at Liverpool;

Newcastle United's ambitions under new boss Steve McClaren;

The challenges for the promoted sides.
How will the top four look?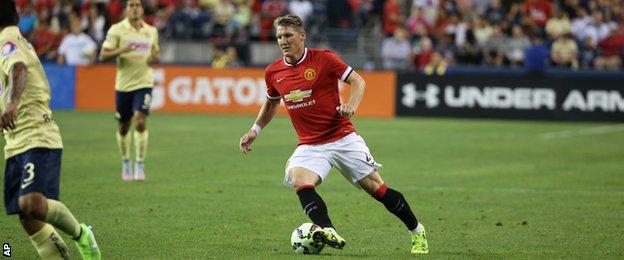 Shearer - the Premier League's top scorer with 260 goals - predicts the same top four as 2014-15 but "not necessarily in that order".
To better last campaign's finishes:
"You cannot tell me Raheem is worth £49m," said Shearer.
"He's a good player, he's got potential, he's lightning quick, but I still think he needs to improve on a lot of aspects. Will he improve Manchester City? Yes. For £49m? No.
"Cech will be very, very good and improve Arsenal by a number of points, but I think they still need a top-class centre forward at least to go that one step further and win the title.
"I still think there's work to be done for United. I don't think there's a lot between City and United, they'll be pushing Chelsea all the way. I still think they might lack just one or two players."
'Something smells' at Liverpool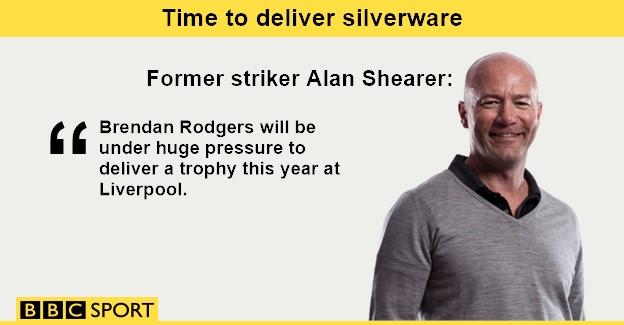 The Reds endured a disappointing season, finishing sixth having come runners-up the season before.
Following an end-of-season review, assistant manager Colin Pascoe and first-team coach Mike Marsh left the club.
Rodgers has brought in England midfielder James Milner on a free transfer, Brazil playmaker Roberto Firmino for £29m, and used a chunk of the Sterling money on the £32.5m signing of Belgium striker Christian Benteke from Aston Villa.
"Brendan's spent a lot of money again," said Shearer. "He has to achieve success this year, he has to win something,"
"Also, with the change of his backroom staff, the way it happened... I'm not sure that you have a trusted lieutenant right throughout your career and then you come to the end of the season and because you've had a poor season say 'we're going in a different technical direction'.
"That doesn't sit easy. Something smells a little bit there. Brendan will be under huge pressure."
Can McClaren change Newcastle's fortunes?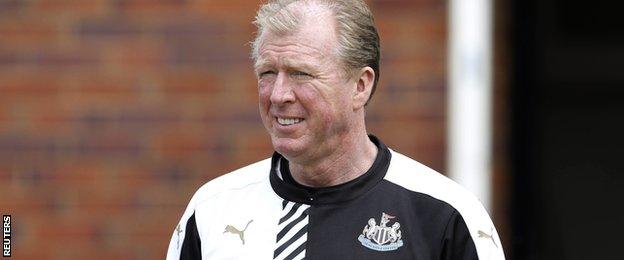 Shearer hopes "attitudes change" on Tyneside to reward the fans who have renewed their season tickets despite the "truly dreadful" second half of last season, which saw them finish 15th.
"Newcastle will improve, having said that it shouldn't be too difficult," said Newcastle's record goalscorer and former captain.
"Steve McClaren is a good coach and a good manager, but I hope he's allowed to manage and coach.
"Let's be realistic, Newcastle are not going to finish in the top four. There's only two things Newcastle are going to win - and that's the League Cup and the FA Cup.
"I would dearly love to see them have a go in one of them and play their strongest team. Let's hope that changes."
How will the promoted sides do?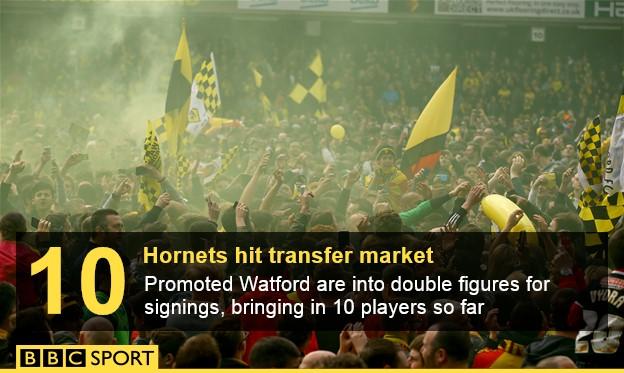 Watford returned to the top flight for the first time since the 2006-07 season, while Bournemouth are there for the first time. Norwich are back following a season's absence.
"Traditionally what happens and what will always happen is they'll have a struggle," said Shearer.
"Watford have signed so many players it is going to be difficult to integrate them all and for it to work.
"Bournemouth will probably be like Burnley and try and do it the right way and everyone will continue to praise them because of the way they play, their work ethic... but they might just come up short. Norwich may be similar as well.
"Those three will struggle, but Leicester might, Aston Villa might because of the players they've sold, and Sunderland.
"And, dare I say it, if Newcastle have signed two or three players, that would worry me, because they might sell one or two as well."