Sergio Ramos will only leave Real Madrid for Man Utd - Calderon
Last updated on .From the section Football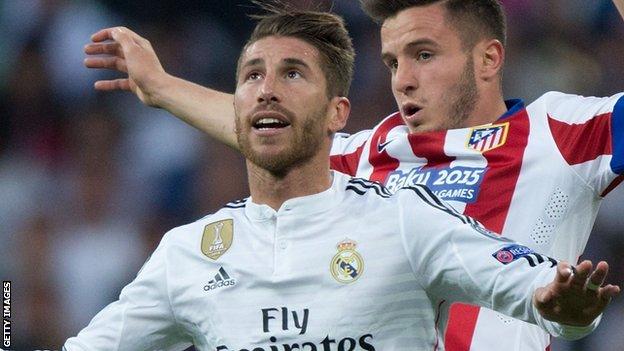 Sergio Ramos would only leave Real Madrid to join Manchester United, says former Real president Ramon Calderon.
The Red Devils have bid £28.6m for Ramos, who they believe wants to leave, and Calderon thinks the 29-year-old Spain defender is ready to move.
"I know Sergio has told the general manager to listen to offers they get from Manchester United," said Calderon, who served as president of the Spanish club from 2006 to 2009.
"He only wants to go to United."
There have been suggestions Ramos is using speculation about his future to negotiate a better contract at Real, the club he joined from Sevilla for 27m euros in 2005.
However Calderon believes his discontent is genuine.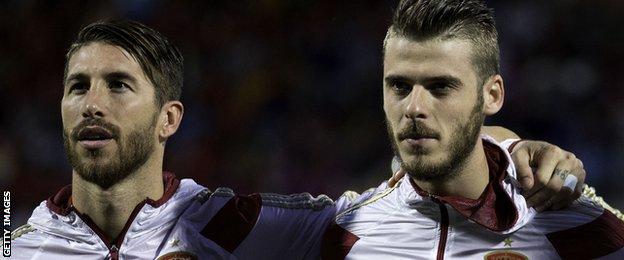 "Things are in a very bad situation," he said. "As time has gone on, things have not only not improved, they have got worse.
"Now it is not a question of money. It is a lack of affection the player is feeling from Real Madrid."
United goalkeeper David De Gea, meanwhile, continues to interest Real as he enters the final year of his contract at Old Trafford.
Both De Gea and Ramos are about to return to their current clubs for pre-season training, and will be part of tours to the US and Australia respectively unless anything changes in the next 12 days.
"They have contracts so they can't say they won't go, unless they have a good reason, like an injury," said Calderon.
"It is like a game of poker, with David De Gea in the middle."
Who else could Manchester United sign?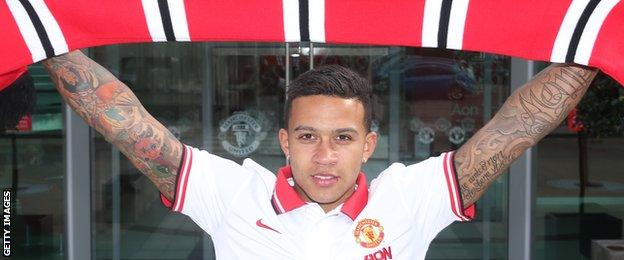 The Red Devils' bid for Ramos comes amid interest in 30-year-old Bayern Munich midfielder Bastian Schweinsteiger and Tottenham's England striker Harry Kane, 21.
Valencia's Argentina defender Nicolas Otamendi, 27, remains a target as manager Louis van Gaal pushes for the right-back, central defender, central midfielder and striker he feels are required to bring balance to his squad.
United have already spent £31m to sign forward Memphis Depay, 21, from PSV Eindhoven.
Why the change in transfer policy?
Ramos would represent a further move away from the policy of buying younger players and allowing them to develop, as former manager Sir Alex Ferguson managed to great effect with Wayne Rooney and Cristiano Ronaldo.
Calderon does not feel big names alone guarantee success.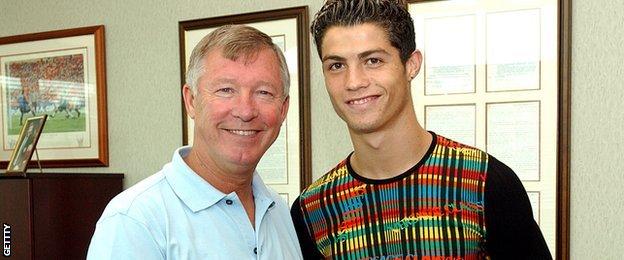 Real did win La Liga in his first - and former England captain David Beckham's last - season, but Calderon's tenure was not regarded as a success.
The club won two titles between 2003 and 2011 despite boasting so-called 'galacticos' such as Luis Figo, Zinedine Zidane, Ronaldo, Kaka and Cristiano Ronaldo, all of whom have been named world player of the year.
"We failed in the end because we thought it was just a galacticos system and forgot about working hard," said Calderon.
It appears the desire at Old Trafford is also for ready-made talent as Van Gaal attempts to create a squad capable of challenging for the Champions League and Premier League titles after successive seasons outside the top three for the first time since 1991.
Twice last season - against Hull and Southampton at Old Trafford - United fielded starting line-ups whose transfer fees exceeded £265m.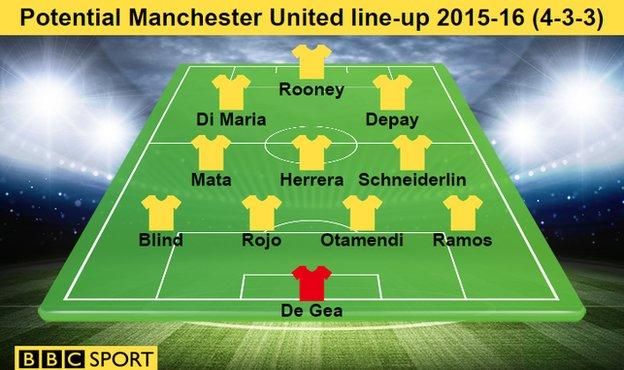 Given the players they are targeting, that figure is set to go even higher.
"It is a matter of results," said Calderon.
"If you don't get the titles and you don't get the victories, the fans are going to be upset and you need to change your policy in some way.
"I don't know Manchester United's policy but the right combination is having a mixture of very good players and working with the younger ones that are already with you."