BBC Sport - Women's World Cup 2015: Germany's Sasic's first-half hat-trick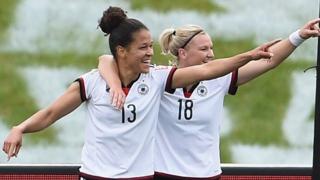 Sasic hits first-half hat-trick
Celia Sasic scores a first-half hat-trick for Germany in a dominant display against tournament debutants Ivory Coast at the 2015 Women's World Cup in Canada.
Germany ended the half 5-0 up in the Group B match in Ottowa, and went on to win the game 10-0.
Watch all 10 goals plus the best of day two's action in the Women's World Cup Catch-Up.
Available to UK users only.