Sampdoria: Sinisa Mihajlovic resigns and pays tribute to JFK
Last updated on .From the section European Football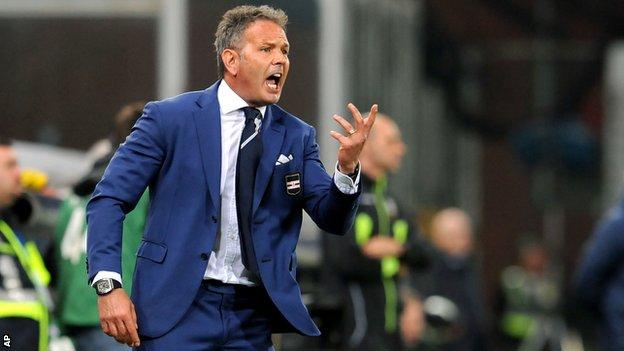 Sinisa Mihajlovic referenced Winston Churchill, Robin Williams and John F Kennedy as he resigned as Sampdoria manager after two seasons in charge.
The 46-year-old steps down having led the club to seventh place in Serie A.
In an extensive farewell on the club's website, Mihajlovic wrote of Kennedy's influence on his career, quoting the former US president by saying: "We must use time as a tool, not as a crutch."
The Serb also said he had "used every minute available to improve Samp".
In a further reference to Kennedy, who was assassinated in 1963, Mihajlovic said he had told his players "not to ask what Samp could do for them, but what they could do for Samp", after his appointment in 2013.
He acknowledged he had quoted "so many famous people in all fields" during his time as coach, listing "Giulio Cesare, Churchill, Che Guevara, Albert Einstein, Dante, Walt Disney and Robin Williams", but said Kennedy's words had best summarised what he had been trying to achieve.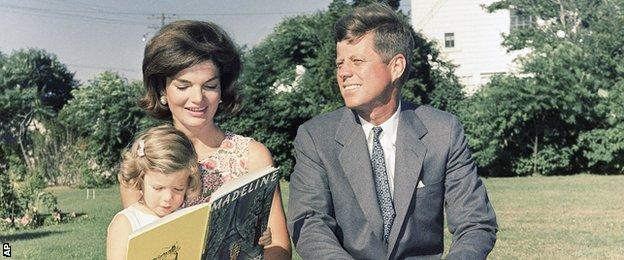 He added he was "proud" to have left behind a squad full of "commitment, professionalism and hard work", and had repaid "a moral debt" to a club who had helped him in a "difficult moment of my career as a young footballer" when they signed him in 1994.
In his first season in charge, the former defender - who joined Lazio from Sampdoria in 1998 - led the club to 12th place in the Italian top flight.
This season's seventh-place finish could be enough to earn a spot in the Europa League should city rivals Genoa - who were sixth - fail to win their appeal against the Italian Football Federation's decision to prevent them from taking their place in the competition owing to an administration issue.