Ellan Vannin qualify for ConIFA World Cup
Last updated on .From the section Football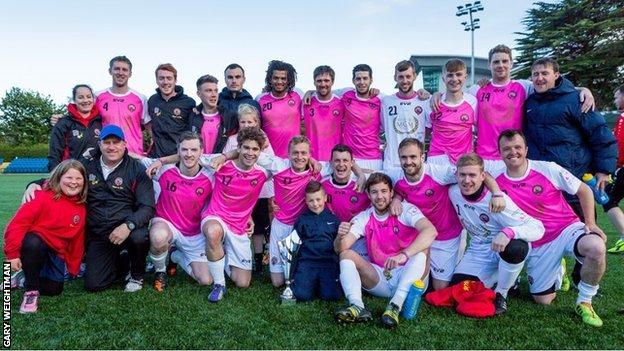 Ellan Vannin have booked their place in next year's ConIFA World Cup after winning the Niamh's Challenge Cup at the Bowl in Douglas.
Goals from Ciaran McNulty, Sam Caine and Conor Doyle helped the Isle of Man side to a 3-1 victory in the final over Felvidek of Hungary.
A team spokesman said it was a "golden chance which they took".
Last year, Ellan Vannin finished second at the inaugural World Cup for nations and regions outside FIFA.
A team spokesman said it had been a "tough test" and "ideal preparation" for the forthcoming ConIFA European Football Cup in Hungary.