Perry Northeast: Portsmouth Ladies will return 'better, stronger'
Last updated on .From the section Women's Football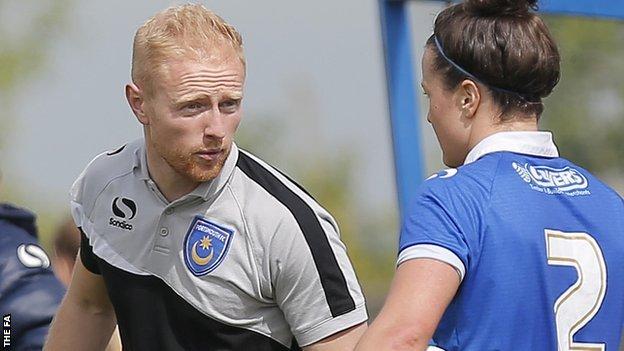 Portsmouth Ladies first-team manager Perry Northeast says his side will come back stronger after missing out on promotion to Women's Super League Two.
"We will be bigger, better, stronger, faster. We'll make sure that we get up next time," Northeast told BBC Sport.
"For the whole season to come down to added time in the final is cruel."
Sheffield midfielder Lisa Giampalma scored the winning goal in stoppage time at the end of Sunday's final.
"I can't not be proud. The girls have come such a long way in such a short space of time," Northeast added.
"The Super League opening up a couple of years ago had a massive knock on us - we lost some very good players, and rightly so, because they should have been playing in the Super League.
"We had to build a side up. The girls have been absolutely magnificent."