Your FA Cup final live
Last updated on .From the section FA Cup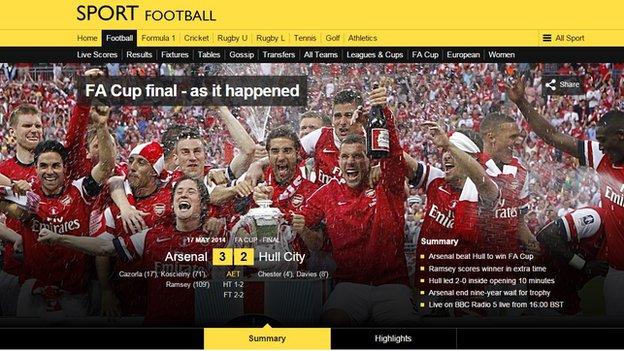 The English football season reaches its conclusion on Saturday as Arsenal take on Aston Villa in the FA Cup final at Wembley.
As part of its coverage, the BBC Sport website is running an alternative live text commentary - written entirely by you.
Have you got what it takes to sum up the key moments as they happen?
Can you describe the goals, shots and saves? The atmosphere where you are? The emotions of the occasion? Fancy sharing you and your friends' experience of the big day?
Wherever you are in the world, send in your photos, opinions, and descriptions on social media, and we'll put the best ones online - live, as the game progresses.
You can join the conversation by using the hashtag #getcarriedaway on Twitter, posting on the Match of the Day Facebook page, or texting in on 81111 in the UK only.
Whether you'll be tuning in at two in the morning in the southern hemisphere or were lucky enough to bag a ticket, this is a chance to tell your story while shaping our coverage of one of the biggest events in sport.
Here's how we described Lionel Messi's goal, as Barcelona went 2-0 up at home to Bayern Munich in the Champions League semi-finals at the Nou Camp on 6 May.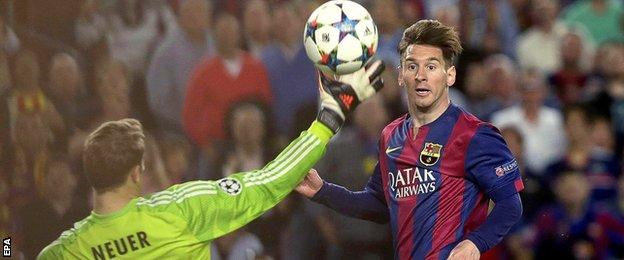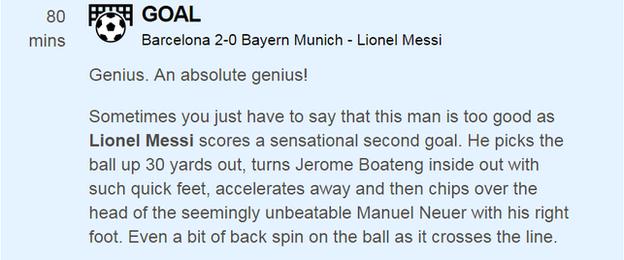 Can you do the same?
The BBC Sport website regularly features social media interaction in its live text commentaries but this will be the first entirely made up by readers' contributions.
So what are you waiting for?