JJ O'Donnell: Sunderland's Danny Graham helps injured player
Last updated on .From the section Football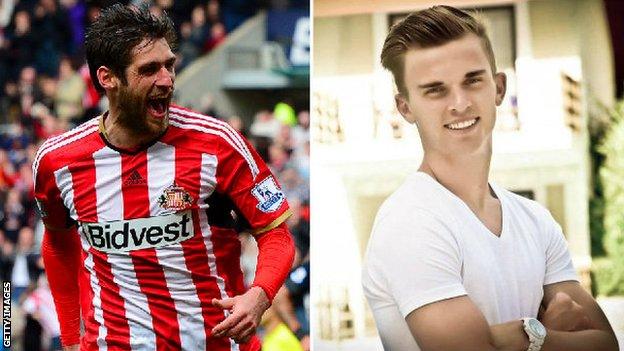 Sunderland striker Danny Graham has donated £2,690 to help fund an operation that could save the career of a non-league footballer.
Gateshead midfielder JJ O'Donnell, 23, is suffering from Sesamoiditis, a condition which causes inflammation in the bones under his toes.
After an online appeal he has reached the £7,000 needed for surgery which could help him resume his career.
"Hope the operation is a success," Gateshead-born Graham, 29, wrote.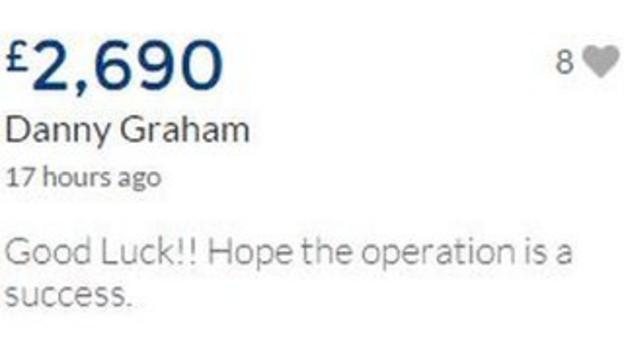 O'Donnell - formerly of Luton Town - had thanked Gateshead for their support in funding treatment when the Conference club explained it could no longer pay.
A group of supporters began fundraising on 2 May and an online charity appeal was set up for donations, with Graham's paid on Monday.
O'Donnell, who has never met Graham, tweeted: "Three weeks ago I was totally lost and hopeless. I'll forever be in great debt and appreciate every single penny.
"I'm not singling Danny out as without everybody I'd not have reached my target, but a donation like that has left me speechless.
"Premier League players take a lot of stick about being role models but this shows just how much of a role model someone can be."