Ivan Gazidis: Champions League not sole focus for Arsenal
By Alistair Magowan
BBC Sport
Last updated on .From the section Arsenal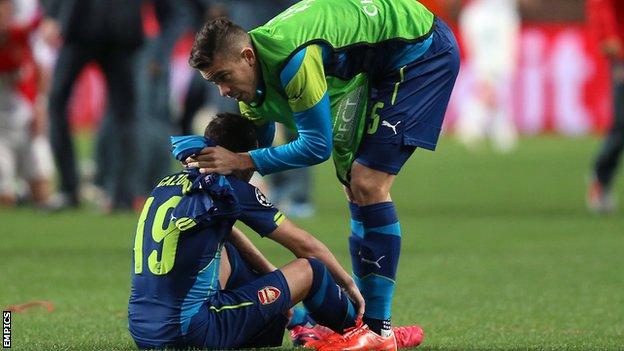 Feeling a sense of pride in Arsenal is just as important as European success, says chief executive Ivan Gazidis.
"When we talk about the destination, it's not winning a Champions League, it's making fans proud," he said.
"It's about making the people at the football club proud of what we do and how we do it."
Gazidis, who joined Arsenal in 2009, was speaking at anti-discrimination group Kick it Out's Raise Your Game Conference.
In 2011, the Gunners became the first of only two clubs in English football to reach the Advanced Level of Kick it Out's Equality Standard for monitoring and promoting equal opportunities.
Gazidis, who described current boss Arsene Wenger as a "world-class manager", added: "We get a lot of criticism, but we have people at the club who are very firmly fixed on where we want to get to and won't get knocked off course by the whims that happen day to day.
"We are very much on that journey, and we may never reach the destination."
Arsenal, who failed to win a trophy for nine years until until last year's FA Cup, are currently third in the Premier league table. They are level on points with second-placed Manchester City and have a game in hand on Manuel Pellegrini's side.
The Gunners have not finished in the top two since the 2004-05 season.
They can also win a second consecutive FA Cup if they beat Aston Villa in the Wembley final on 30 May.