Adam Federici: Reading keeper praised despite FA Cup error
By Nabil Hassan
BBC Sport at Wembley Stadium
Last updated on .From the section Reading
Adam Federici's Wembley calamity contrasts his brilliant league season, says Reading boss Steve Clarke.
He cried at full-time and staff of the Championship club consoled him.
"His performances in the Championship have been crucial to this club. We stick by him. We don't lose because of him. We lose as a team and we win as a team," Clarke told BBC Sport.
"This is the life of a keeper and Adam Federici is a top goalkeeper.
"We will support him, we all understand his worth to the club, no worries on that."
Clarke's side are seven points above the Championship relegation zone with four games to play but pushed Arsenal, equalising to force extra-time, before Federici played his part in the dramatic winner.
"He's been our best player this season. If it wasn't for him we'd be in the bottom three," striker Jamie Mackie told BBC Sport.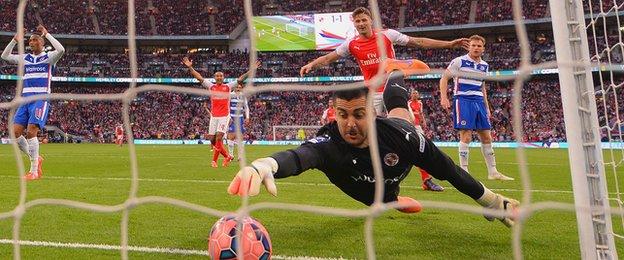 Arsenal's view - "The best player on the pitch"
Federici's blunder contrasted with what was otherwise a superb display as the Australian made seven saves in a thrilling contest, most notably tipping Gabriel's goal-bound header on to the bar in the second half.
Its timing, the occasion and the sheer desperation of his dive back towards his line in an attempt to retrieve the slip conspired to create a moment it will be difficult to forget in a competition packed with wonderful memories.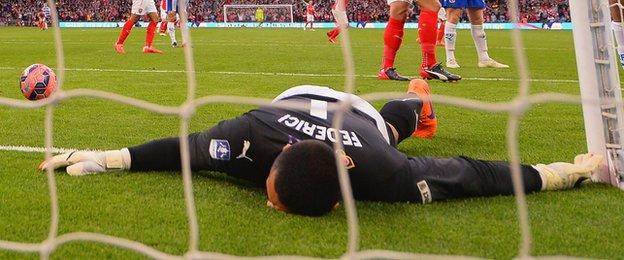 His opposite number Wojciech Szczesny was far less busy as he fulfilled cup duty having been dropped from Arsenal's league matches since New Year's Day.
Szczesny, himself questioned by pundits for Reading's equaliser, knows all about Wembley blushes after gifting Obafemi Martins an 89th-minute winner when the Gunners suffered League Cup final defeat to Birmingham in 2011.
"He was the best player on the pitch. I really feel for him, I have been there, done that," Szczesny told BBC Radio 5 live.
"He can be very proud. It only went to extra-time because the goalkeeper was magnificent."
Arsenal boss Arsene Wenger added: "I will tell Federici he has saved his team on many, many occasions. I don't think he should be ashamed of his performance, he played very, very well."

The MOTD view - "... for the rest of his life."
Sympathy from opponents will not miraculously heal the pain etched on Federici's face as he sobbed before rushing down the tunnel - an image which surely represents the stark contrast to the Wembley dreams players hold.
The 30-year-old could not seek comfort in the dressing room as he was immediately selected for drug-testing.
A lonely place, with one moment running over and over in his mind, awaited the man who made it to Wembley having started his playing career at Huskisson Soccer Club in his homeland.
"Adam Federici will remember that for rest of his life and people will mention it to him for the rest of his life," said Match of the Day pundit Alan Shearer. "He actually played very well but it's agony for him, the players and the fans."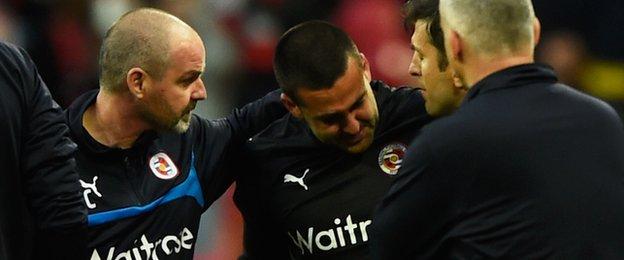 Former Arsenal striker Ian Wright, a two-time FA Cup winner with the Gunners, said: "I am pleased with the win but I am distraught for Adam Federici. I would rather win on penalties. It is something you don't get over. He has to close his legs and get his body behind the ball. It is harsh but that is it."
Danny Murphy, an FA Cup winner with Liverpool in 2001, added: "Adam Federici has played well, made some excellent saves, but that's a howler. I genuinely feel sorry for the lad. It took a slight deflection, but it is still no excuse."