BBC reporter takes over as assistant referee
Last updated on .From the section Football
A BBC reporter sent to cover a game ended up officiating at the match.
Matt Mesiano was reporting on Hemel Hempstead Town's Conference South fixture against Bath City for BBC Three Counties Radio.
But when one of the linesmen suffered a calf injury in the first half, Mesiano, a level seven referee, realised he was the only qualified alternative.
"There was a decent crowd, so I was a bit nervous, but I don't think it went too badly," said the 26-year-old.
Mesiano is a camera technician at Middlesex University, and also a freelance radio reporter.
"I'm a level seven referee, which is junior county level, so I'm used to being watched by one man and his dog rather than crowds of 700-800," he said.
"In the ninth minute assistant referee Chris Wicks went down with a tight calf muscle and couldn't continue.
"The referee, Robert Hyde, came over to the benches and asked for a neutral qualified official, and there didn't seem to be anybody else other than myself that fitted that description.
"There was a 10-minute break for me to put on the other lad's outfit, luckily for me we were the same size. I do spend quite a bit of time at the club, covering it, so lots of people knew who I was."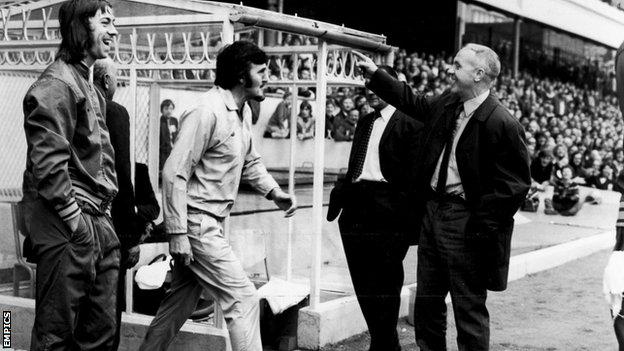 After the game, which Hemel lost 3-0, Mesiano picked up the microphone again to interview their manager Dean Brennan.
"He was quite happy with my performance," continued Mesiano.
"There was one moment in the first half when I flagged for a free-kick for Hemel, but the referee decided he wanted to play on, and the incident ended up with Bath City scoring.
"I did what I felt was correct, so that was an awkward moment, but nobody seemed to think it was not right. With the final score, I don't think I have too many friends around here at the minute, but Dean Brennan did admit that the better team had won."