Neil Lennon: Bolton Wanderers manager calls referee 'appalling'
Last updated on .From the section Football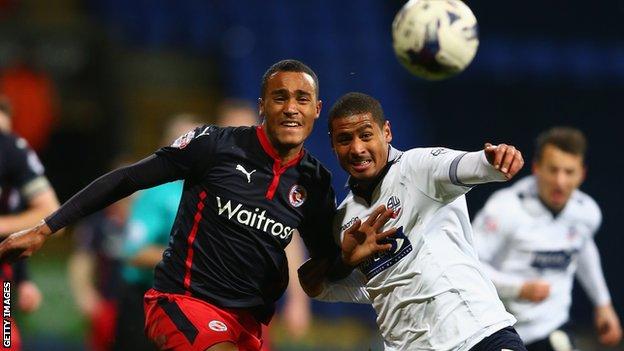 Bolton Wanderers manager Neil Lennon criticised "appalling" referee Mark Haywood in their 1-1 draw with Reading.
First-half injuries to Zach Clough, Kevin McNaughton and David Wheater forced the Trotters into early changes.
"I can't speak highly enough of the players but I have to be careful what I say about the referee," Lennon said.
"He was absolutely appalling. There was no protection of our players tonight. Some of it turned into a wrestling match, he was so inconsistent."
Eidur Gudjohnsen had fired Bolton ahead in Tuesday's game but the hosts conceded a stoppage-time equaliser from Jamie Mackie.
Haywood showed three yellow cards during the match.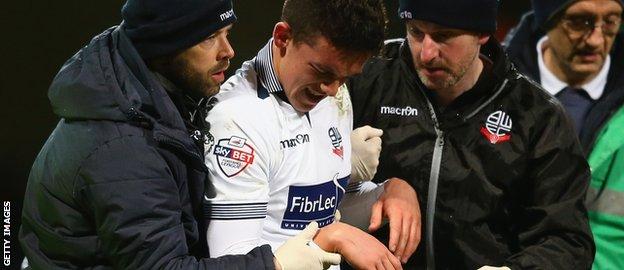 "Kevin McNaughton gets booted in front of the linesman who doesn't see it - how he can't see it I don't know," the former Celtic boss, 43, told BBC Radio Manchester.
"Zach Clough has dislocated his shoulder because he got booted from behind and the referee has waved play on."
The point keeps Bolton 10 points above the Championship relegation places with a growing injury list.
"It's none in and three out, it's ridiculous," Lennon said.
"We're hanging by a thread at the minute in terms of players so we might have to move into the transfer market and try to get some loans in, but I can only use five at a time.
"We were brilliant for the rest of the game. They got a lucky goal, there was a massive deflection on the pass and I think he scuffed the shot in - but we have to be tighter and have more concentration."