SPFL holds talks on possible cross border cup competition

Last updated on .From the section Football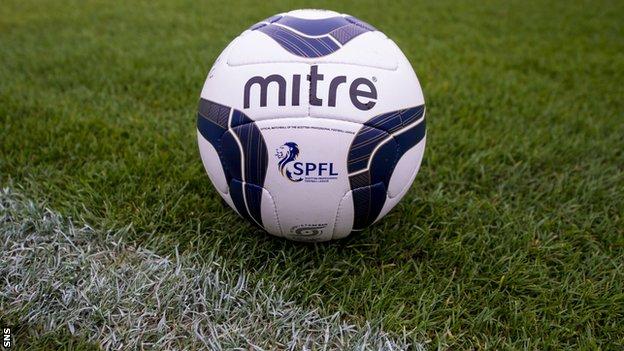 The prospect of a cross border cup competition between Scottish Premiership clubs and English sides is being discussed by the Scottish Professional Football League board.
A one-off competition against clubs outwith England's top flight is being looked at by an SPFL working group.
SPFL board member Mike Mulraney told BBC Scotland: "It's been talked about.
"It's a medium term objective and would be a minimum of three to five years away, but it has been discussed."
Another SPFL source said: "A working group has been looking at this. There is some interest in it and some encouragement has been given from some English clubs. It would be a one-off competition."
It is understood at least five top Scottish clubs have expressed an interest in the possibilities of a cross border competition, which it is hoped would prove attractive to a television audience.