Southampton success not down to luck - chairman Ralph Krueger
Last updated on .From the section Football
Southampton chairman Ralph Krueger says the team's success this season is simply a result of hard work and belief in the club's overarching philosophy.
The Saints are fourth in the table despite boss Mauricio Pochettino and several key players leaving last year.
Krueger said the club's manifesto provided a template for a "Southampton way" of doing things.
"This is not lucky. A lot of sweat and tears were put in by everybody to make it possible," he told BBC South Today.
"The manifesto was very important - it says 'we've been to the edge of the abyss and come back stronger', and at the very end it says 'we are the Saints - it's not just a name, it's who we are'.
"It came out of a staff meeting when everybody was involved (and) we ended up with the Southampton way and the manifesto and everybody really bought in to it.
"It's about keeping moving and fighting to move forward and get better every day. That's taken us to where we are today."
On hiring Ronald Koeman as manager
Former Netherlands and Barcelona star Ronald Koeman arrived at the club in June 2014 following Pochettino's departure, having previously managed Feyenoord, Ajax and PSV Eindhoven, with head of football development Les Reed leading the search for a new boss.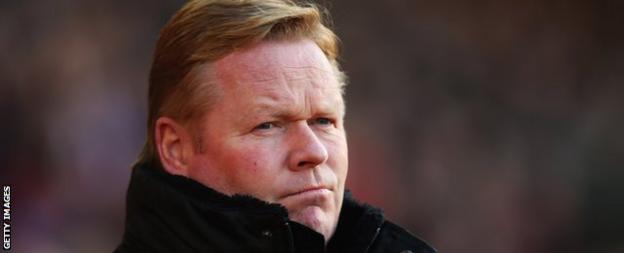 Krueger said: "We met with Ronald at Heathrow and spent about four hours in conversation. We came out of that room convinced that he was our man. We didn't even interview anyone else.
"It was his straightforward and honest approach that appealed and he's backed up everything he spoke about.
"He was the best possible hire for us."
On the summer transfer window
Pochettino was followed out of St Mary's by key players including Adam Lallana,Dejan Lovren,Rickie Lambert and Luke Shaw, and the team's success this season has raised the prospect of another summer of having to fend off interest in their best players.
"Philosophically you have to have your principles in place so you don't waver or sell out. You say 'these are our parameters if we want to build a sustainable model'," said Krueger.
"We did that in the summer and we have to stick on that path.
"We are confident that there are a lot of good people out there and Southampton is a destination - if we lose someone, we have no shortage of applications. We have no fear of change - we've proven change is an opportunity and it's what you make of it."
On the new Premier League TV deal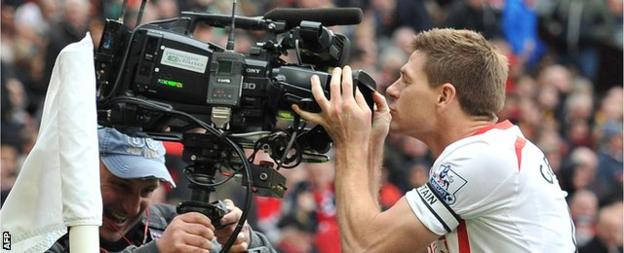 Last week saw the Premier League award the rights to screen live matches to Sky Sports and BT in a £5.1bn deal from 2016-17, representing a 70% increase on the previous contract.
"My first reaction is just to have so much respect for the Premier League - for the excitement and the competitiveness. Every single match is fantastic entertainment. Win or lose, I love the product," said Krueger.
"We've put £1.5m back into the local community through our foundation and we take the social side of our responsibility seriously and we will continue to do that. It's part of our values - there's 25 full-time employees at the foundation and it's something I love about working here in England."
On 'the Southampton way'
"We've got about 250 employees at the club and the new people coming in fit into the Southampton way," Krueger added.
"We have a clear philosophy where we give people responsibility. My role as chairman is to find the best possible people for specific areas and trust them and then stay out of the way.
"We have leaders - like Ronald Koeman and Les Reed on the football side - in different areas of the operation and we are a team, going in the same direction but with people concentrating on what they're good at."