Salisbury City: Steve Claridge part of consortium to buy club
Last updated on .From the section National League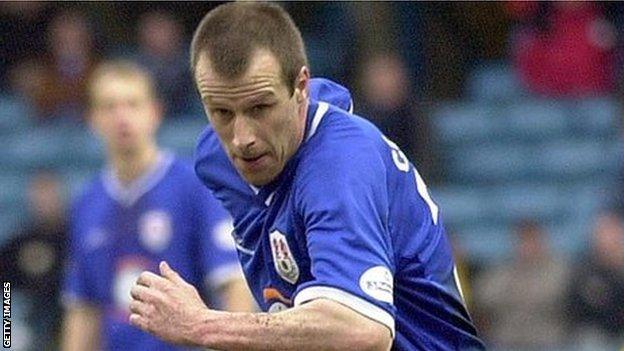 Former Leicester City striker Steve Claridge is set to manage Salisbury City in its new guise, after a consortium agreed a takeover.
But a five-strong consortium, including Claridge, have had a bid for the Whites accepted by the administrators.
The group plan to create a phoenix club to start next season.
Under Football Association regulations, Salisbury City FC can no longer continue to function because of their financial plight.
Local businessmen David Phillips, Jeremy Harwood and Graeme Mundy, along with BBC pundit Claridge and ex-Weymouth chairman Ian Ridley are behind the takeover.
"There is a lot to do," said Ridley. "We need to meet with the trustees to get agreement to play again at the Raymond McEnhill Stadium, and we really hope they will support us.
"After that, we have to talk to the FA about getting into a good standard league for next season.
"Because we cannot be Salisbury City FC again due to FA regulations, we intend to seek supporters' input in a new name for the club and perhaps even have a vote on a shortlist if that is permitted."
Claridge was a managerial target for Salisbury following the departure of Mikey Harris in June, prior to the Whites' expulsion from non-league's top flight.
Harwood, meanwhile, is the owner of LEDSynergy - the creditors who lodged the club's administration petition in September.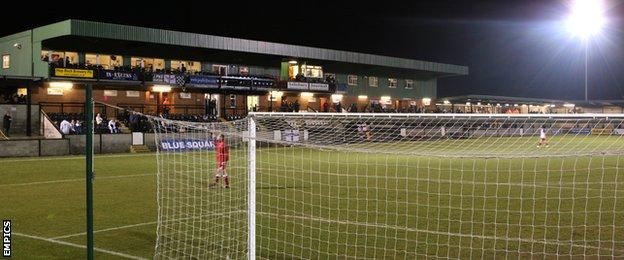 "I'm really looking forward to trying to get us back up the football pyramid as quickly as possible, being realistic about that at the same time," said Claridge.
"I intend to spend the rest of this season looking for and recruiting players for next season so that we hit the ground running."
Salisbury City have not played a game this season after a series of off-field issues over the summer.
Moroccan businessman Outail Touzar and Whites supporter Mark Winter took over the club for £1 in May, with the pair becoming responsible for £150,000 worth of debt.
Touzar failed to provide investment into the struggling club which prompted Winter, and a five-strong business consortium, to try and overthrow his ownership.
The club were punished for failing to pay players and staff by being relegated one division to Conference South and were eventually thrown out of the Conference after missing further payment deadlines.