Omar Mascarell: Real Madrid loanee lifted by Derby County fans
Last updated on .From the section Derby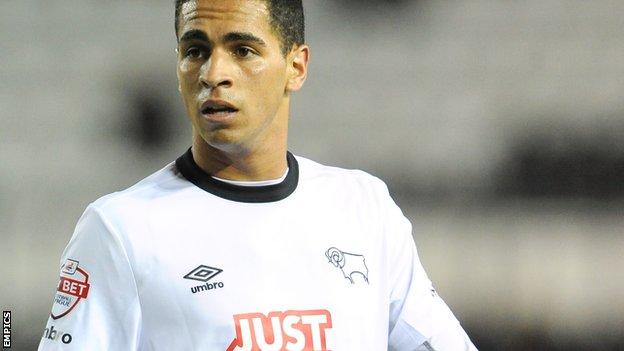 On-loan Read Madrid midfielder Omar Mascarell says Derby County supporters have helped dismiss his misgivings about English football.
"In my first game here I had doubts about my football and if it would be liked," he told BBC Radio Derby through team-mate and interpreter Ivan Calero.
"Because people like my style and have welcomed it I feel really confident."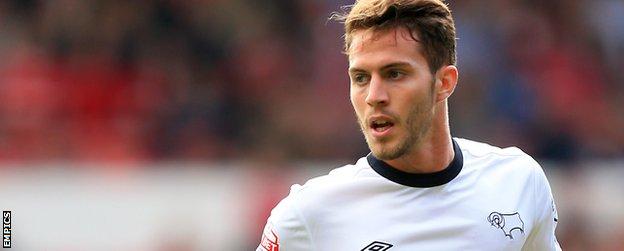 Spain youth international Mascarell, who made his solitary first-team appearance for Real Madrid as a substitute for Mesut Ozil in 2012-13, admitted the physicality of England's second-tier competition has taken some getting used to.
"There are many differences between Spanish and English football," he said. "Here in England the football is quicker and stronger, while in Spain it is more controlled.
"I'm happy to learn about the football here and it will be good for me."