QPR must move to thrive, says owner Tony Fernandes
Last updated on .From the section QPR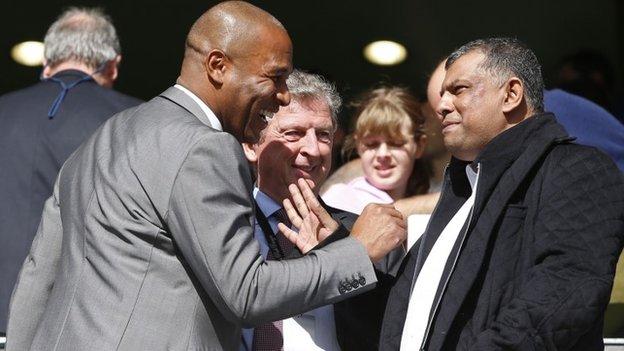 QPR must move from Loftus Road if they are to thrive in the Premier League, says owner Tony Fernandes.
The ground holds 18,439 - the lowest capacity in the top flight - but the club is hoping to relocate to a new 40,000-seater arena three miles away.
"We need to move if we are to sustain a top-flight club," he said.
"Old Oak Common is the only realistic place for us to move. It is close to our fans and our roots, with great transport links."
However, car dealership Cargiant, which owns 47 acres of the land, has its own plans for redevelopment, while the area has also been earmarked for a new Crossrail and HS2 'superstation' hub.
Both Cargiant and QPR plan to create 24,000 homes on what the west London club describe as a "patch of unsightly and under-used land".
QPR conducted their own research into then project and say their findings have been favourable - with 88% supporting Old Oak as the location for the club's new stadium.
"We are delighted that so many of our fans and members of the local community share our vision for the future of both QPR and Old Oak," Fernandes added.
"This is only the first stage of consultation and we will continue to work with the community as we develop our plans in more detail."