World Cup 2022: Qatar win 'surprises' Franz Beckenbauer
Last updated on .From the section Football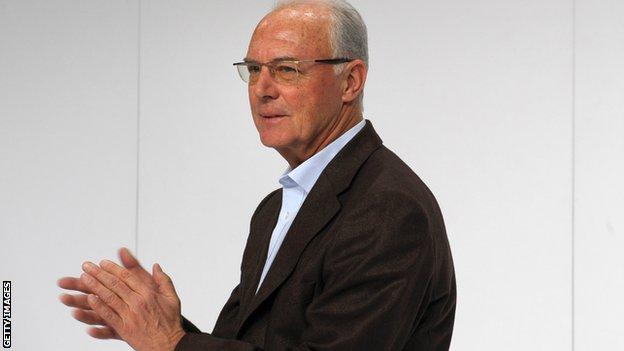 Franz Beckenbauer has revealed he was "surprised" when Qatar won the right to stage the 2022 World Cup.
Speaking at the Securing Sport 2014 conference, Beckenbauer refused to say who he voted for, although it is believed he preferred Australia's bid.
He said: "It was a secret ballot. I was surprised that Qatar was chosen."
Beckenbauer, who won the World Cup as a player and manager with Germany, added: "The bid was good, like all the others, but there were no big differences. There must have been some reason why the others didn't get it."
Qatar beat Australia, Japan, South Korea and the United States in the vote for 2022, with Russia beating a bid from England and joint bids from Belgium and the Netherlands, and Portugal and Spain, for the right to host the 2018 tournament.
It was Fifa's executive committee (ExCo) that made these decisions, and the whole process was dogged with controversy from the outset. Two ExCo members were prevented from voting because of allegations of corruption, and a further six members were forced to step down after the vote. Beckenbauer left of his own volition in early 2011.
While it seems likely that Beckenbauer was the only member to vote for Australia in the first round of voting, it is not known if he backed Qatar or the US in the fourth round, which Qatar won 14-8.
He was, however, the first ExCo member to publicly say any World Cup staged in Qatar must be held in the winter, due to the country's searing summer temperatures.
"When I went there in the summer, it seemed impossible to play football," the 69-year-old said.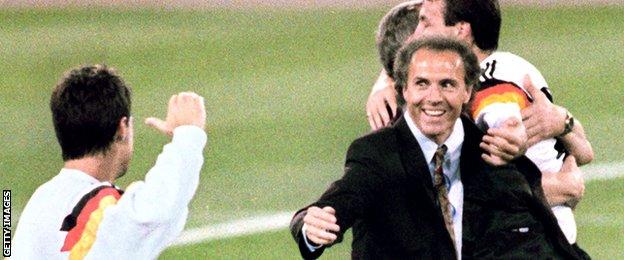 "I know the organisers have talked about cooling technology but my thought is why bother doing that - wasting all that energy - when you can play in the winter."
This view, though controversial at the time, has emerged as the only sensible option for a Qatari tournament, but that does not mean Beckenbauer, who still sits on Fifa's football committee and is honorary president of Bayern Munich, has entirely escaped the post-2010 fallout.
Earlier this year he was given a 90-day suspension for not cooperating with Fifa's ongoing investigation into the claims of bribery and vote-rigging.
Beckenbauer told the conference in London that this was because he did not realise he had to answer investigator Michael Garcia's written questions, and was reluctant to do so in English.
"I didn't think I would have to do it," he explained. "The ExCo thought differently, so I did it, and it's now in the past.
"(But) they were asking legal questions, and I can't do that in English."
He also categorically denied anybody tried to influence his vote, financially or otherwise.
When asked if Fifa should publish Garcia's report into the 2018 and 2022 votes, Beckenbauer said "why not?" but added that it should be for the ExCo to decide.
He was also non-committal on Sepp Blatter's decision to stand for a fifth term as Fifa president, saying only that if the 78-year-old Swiss felt fit enough to do so, it should be his decision.