Hereford United '100% certain' to avoid insolvency, says Edwards
Last updated on .From the section Football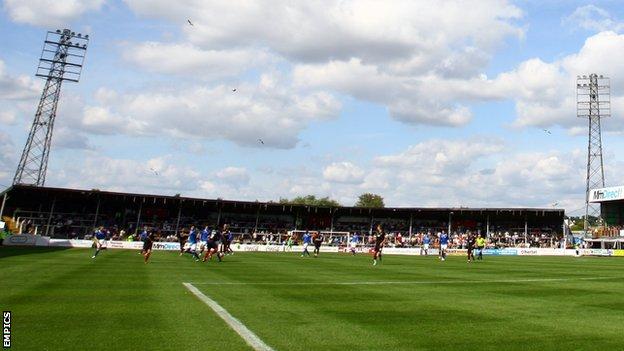 Hereford United director John Edwards is confident the club has been saved from extinction.
The Southern League outfit still face winding-up petitions from HMRC and former manager Martin Foyle and assistant Andy Porter on 1 September.
However, the club are are now selling season tickets and approaching sponsors.
"We always said we would not do that until unless we knew we had a product to sell," Edwards told BBC Sport.
"After meetings with investors over the weekend, we are now 100% certain of that."
Hereford were expelled from the Conference this summer because of unpaid debts.
They are currently fourth from bottom of the Southern Premier League with one point from their opening three games.
On Friday, an insolvency expert advised against any investment in the club.