Paul Scholes admits return to Manchester United is unlikely
Last updated on .From the section Man Utd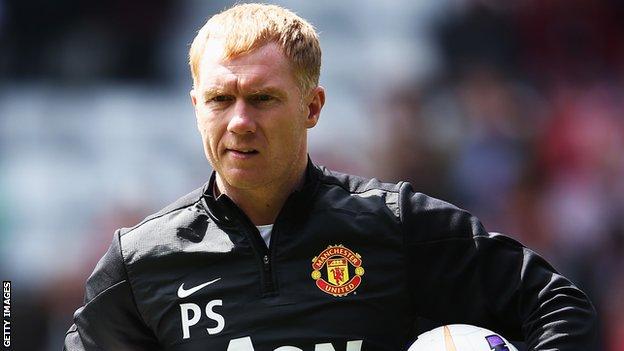 Paul Scholes says he does not expect to return to Manchester United's coaching staff.
He has since signed a contract to become a TV pundit.
Asked if he would still be interested in returning to United, Scholes said: "It's probably a bit too late now."
He explained: "I couldn't wait around forever. I had the offers from television, I had to make my mind up if I wanted to take them on.
"Whether something might come from United in the future, I don't know, but it is not something I'm waiting for."
Van Gaal has said he wants to find a role for Scholes among the coaching staff.
"I have not spoken to the new manager and there is no need for him to speak to me really," said Scholes. "I only helped Ryan for a few weeks at the end of the season and I wasn't on a contract.
"I didn't have a job with the club and that is no different now."