England passport numbers published before Ecuador game
Last updated on .From the section 2014 Fifa World Cup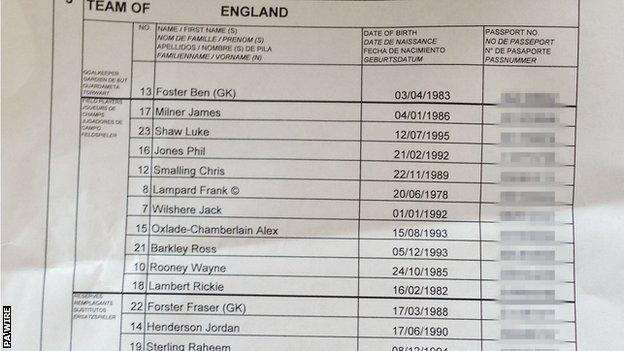 The passport numbers of England's World Cup squad have been published in a security breach in Miami.
Within minutes, the passport numbers of both sides playing at the Sun Life Stadium were published on social media.
"It is a matter for the match organisers," said a Football Association spokesman.
"Team sheets are their responsibility."
In a further security breach, the signatures of Frank Lampard, who signed off the list, and director of England team operations Michelle Farrar were also published.
Go to our new World Cup features and video index for in-depth analysis.