Sheffield Wednesday: Hafiz Mammadov closes on takeover
Last updated on .From the section Football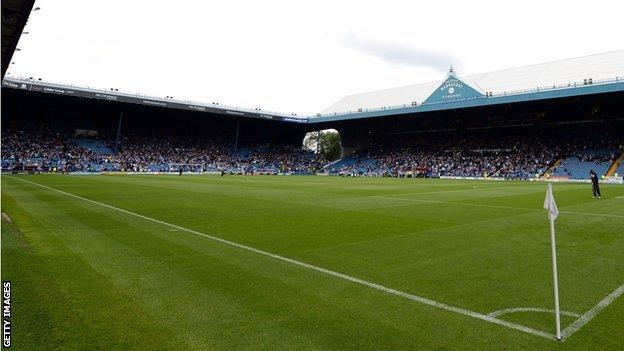 Azerbaijani businessman Hafiz Mammadov is close to completing a takeover of Championship side Sheffield Wednesday.
BBC Radio Sheffield reports that current owner Milan Mandaric has been in talks with Mammadov for some time.
Mandaric has openly been looking for someone to buy the club, but has always stated he would only sell to someone who could invest in the squad.
Mammadov, the founder and chairman of the Baghlan Group, owns Azerbaijan side FC Baku and French Ligue One club Lens.
The Owls finished 16th in the Championship last season after a poor start saw them win just one of their opening 16 matches.
Former Portsmouth and Leicester owner Mandaric took over at Wednesday in December 2010.
Meanwhile, the Owls have confirmed the signings of young defenders Matt Young, 20, and Ed Sanders, 18.
Young was released by Southampton last month and has signed a two-year deal while Sanders, who has signed a one-year deal, joins from Stoke City.