Qatar 2022: Australia World Cup bid team deny wrongdoing
Last updated on .From the section Football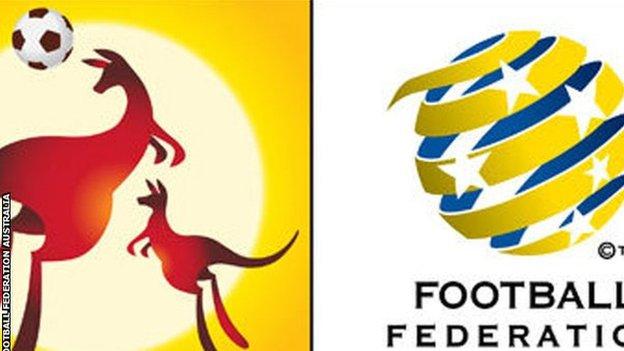 The Australian Football Federation has denied any wrongdoing in its failed 2022 World Cup bid, insisting its dealings were transparent.
A bid member says a $4m grant to the Oceania governing body needs examining.
Bonita Mersiades spoke after claims ex-Fifa official Mohamed bin Hammam made payments to assist Qatar's winning bid.
"Was a vote attached [to the $4m]? If yes, it's hard to argue the activity is much different from what Bin Hammam is alleged to have been doing," she said.
Bin Hammam is under investigation for allegedly making payments totalling $5m (£3m) to football officials in return for their support for the Qatar bid.
Mersiades, who was head of corporate affairs for the Australian Football Federation (FFA) during the bid process, added: "Some of the evidence published in relation to Qatar was that some of the money was given to development projects - we gave money for development projects."
But the FFA insist payments to the Oceania Football Federation "met Fifa guidelines" and were conducted "with due diligence".
The organisation donated £275,000 in 2010 as financial support towards a feasibility study for a Concacaf Centre of Excellence project in the Caribbean but the funds were later "misappropriated".
Fifa investigator and New York Lawyer Michael Garcia - who has led an inquiry into the 2018 and 2022 World Cup bid process - was made aware of the lost sum.
Garcia plans to complete his probe of the controversial World Cup bidding processes by 9 June, but will not publish a report until late July.
Qatar's 2022 bid committee denies "all allegations of wrongdoing".