Fifa bans English footballers for life after match fixing in Australia
Last updated on .From the section Football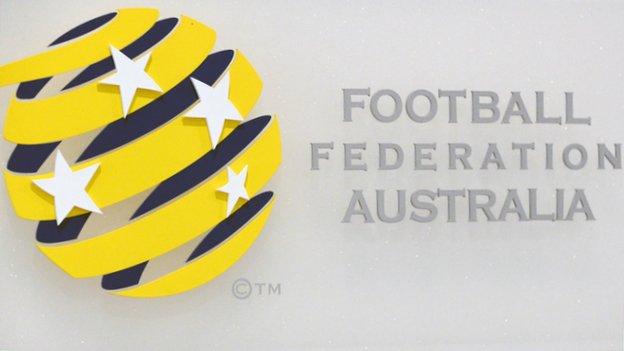 Two English footballers have been banned for life by Fifa after helping fix games in Australia for a global betting syndicate.
Reiss Noel and Joe Woolley, both 24, pleaded guilty to conduct that corrupts a betting outcome in December.
The pair, who played for Southern Stars in the Victorian Premier League, were originally suspended by the Football Federation of Australia.
A coach and two further players remain under indefinite bans by FFA.
Fifa has pledged to tackle match fixing with a number of moves.
"Fifa continues to work closely with its member associations and the confederations to tackle match manipulation," the world governing body said in a statement.
"As part of a 10-year programme of collaboration with Interpol, regional workshops involving key stakeholders are being held all over the world while e-learning programmes are also helping to educate players, coaches and referees on the dangers of match manipulation.
"Other initiatives include the signing of an integrity declaration by officials, the monitoring of the betting market via Fifa's subsidiary Early Warning System and the setting up of an e-learning ethics tool, an integrity hotline and e-mail address and a confidential reporting system."