Malawi FA denies 2015 Nations Cup withdrawal
By Ian Hughes & Frank Kandu
BBC Sport
Last updated on .From the section Football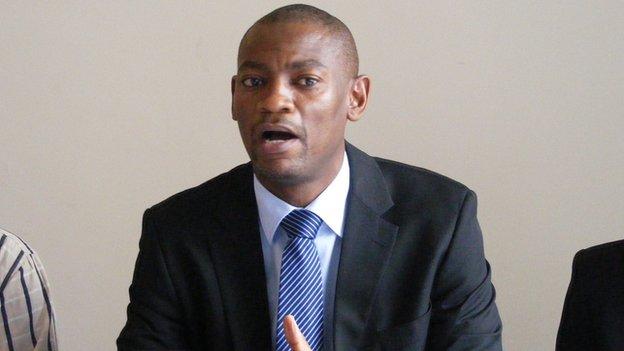 Malawi Football Association (FAM) President Walter Nyamilandu has insisted the team have not pulled out of qualifying for the 2015 Africa Cup of Nations in Morocco.
Nyamilandu was quoted in the The Nation Newspaper, saying "we have no choice but to forgo the Nations Cup because government advised us to prioritise", adding that a lack of funds had forced the decision.
And it was understood that the Malawi government had told FAM there was only enough money for the team to participate in either qualification for the 2015 Nations Cup or the 2015 Africa Youth Championship in Senegal.
But on Wednesday Nyamilandu told BBC Sport: "We haven't pulled out and we don't intend to pull out.
"We are facing a serious problem with funding, but we are still in discussions with the Malawi government over our participation in both competitions.
"We were asked by the minister us to prioritise our program and choose between the Under-20s and the senior national team but it is not the case at this stage that we have opted to withdraw from the Nations Cup.
"We are hunting for a sponsor for the Malawi national team and we hope something will come out of that. We also know that the Malawi government considers the national team highly.
"It would be a misnomer for Malawi to pull out of the Nations Cup - we have a very good team and stand a very good chance of qualifying.
"A misunderstanding has come about because we have been asked to prioritise the teams."
The issue of funding is not a new problem for Malawi, who were advised by the government last September to forgo their last World Cup qualifier against Nigeria in Calabar since it had exhausted its funding.
But FAM went ahead, forcing the government to draw US$5,200 from the Presidential Initiative on Sports to supplement their $143,000 budget for the trip.
And it may be that Nyamilandu's latest comments are designed to put pressure on the government once more.
However, FAM has already been advised by Malawi Sports minister Enock Chihana to focus on grassroots football after their failure to reach this summer's tournament in Brazil.