Poland friendly not rehearsal for Euro qualifiers - Strachan
Last updated on .From the section Football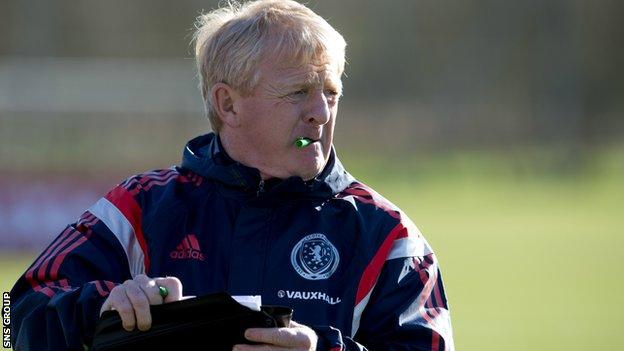 Manager Gordon Strachan is not concerned about giving anything away when Scotland meet Poland on Wednesday.
"It's a long way away before the first competitive game," said Strachan.
"We could play the coaching staff in the middle of the park and they could play their coaching staff because it will make no real difference when the real game comes around."
Scotland are a team in form having won three of their last four World Cup qualifiers in a campaign that was derailed by poor early results as well as prevailing in a November friendly in Norway.
And the manager is unlikely to make too many changes for the game in Poland.
"We tinkered a wee bit at Norway for half an hour," Strachan said.
"It wasn't really a good tinker. Between the tactics and giving the ball away, it became a problem in the first half.
"It's always nice to have a system to fall back on but we are still looking for that, and I'm sure we'll do that in the next couple of months."
Strachan does have Darren Fletcher at his disposal although it is unclear whether the Manchester United midfielder will start or reassume the captain's role from Scott Brown.
The 30-year-old is back in the squad for the first time since November 2012 after battling back from an operation to treat a chronic bowel condition.
"First of all it's more important for him as an individual," Strachan said.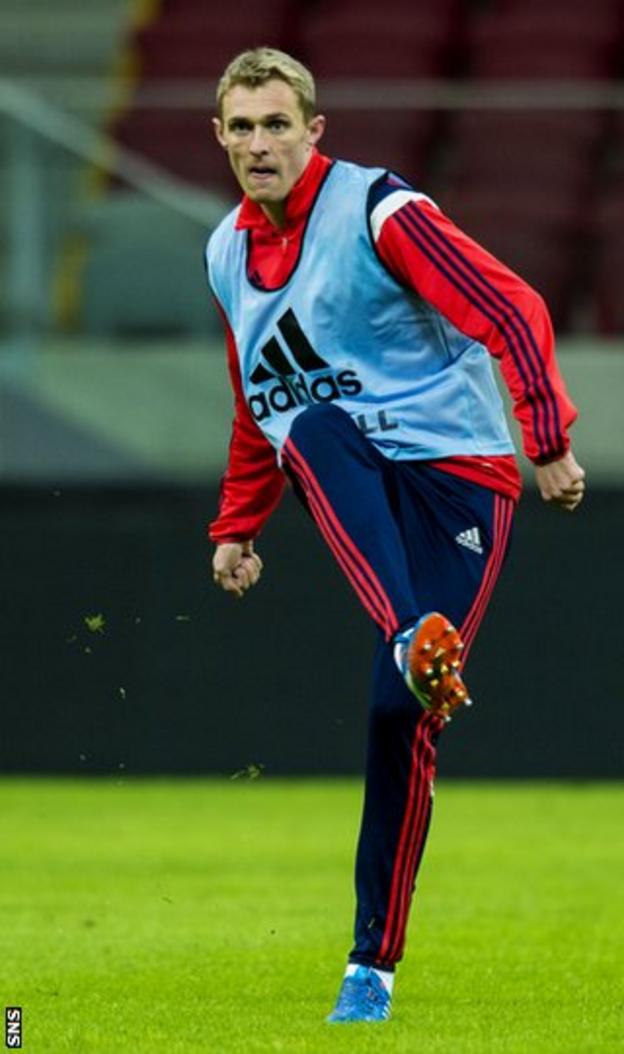 "He has had a real tough time. That's the most important thing, that there is a top, top player back playing at the top level.
"He plays for Manchester United, and if you do that, there is an automatic place in my squad.
"We are just delighted for him just now and we are enjoying watching him coming back and getting back to the player he was. I have no doubt that will happen."
Everton forward Steven Naismith agreed with Strachan that this match would have little bearing on the competitive matches to come.
"The squads could be totally different, so I don't think it will play a big part," he said.
"You want to come away from any game with a win, it doesn't matter that Poland are in our group.
"Over the last year we have had a project that has gained momentum and we are much further forward than I'm sure the manager thought we would be.
"So, this would be another good victory for us. Although it's a quick trip, the manager has ideas he wants to get across and that's what we'll be working on."
Naismith may be given the main striking role against Poland and is enjoying a more positive approach from the national side.
"Going forward, we have had more freedom to express ourselves," he said.
"A lot of the times before we maybe sat in, thinking more about defence and stopping the other team, whereas now we're going at teams and putting them under pressure."