Premier League: Garth Crooks's Team of the Week

By Garth Crooks
Football Analyst
Last updated on .From the section Football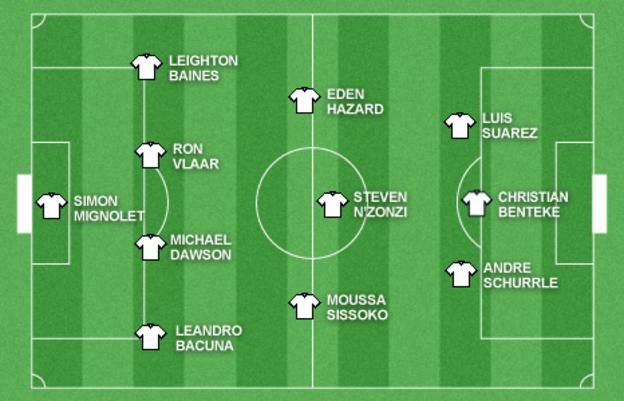 Chelsea and Liverpool were the big winners at the top of the Premier League this weekend as they took advantage of Arsenal's defeat at Stoke and Manchester City's Capital One Cup final appearance.
Andre Schurrle might have scored a hat-trick for Jose Mourinho's team against Fulham, but he was inspired by a player who reminds me of George Best.
At the other end of the table, Christian Benteke provided a welcome boost for Aston Villa while Norwich, Fulham and Cardiff could not soothe their relegation worries.
Here's who made my Team of the Week:
GOALKEEPER - Simon Mignolet (Liverpool)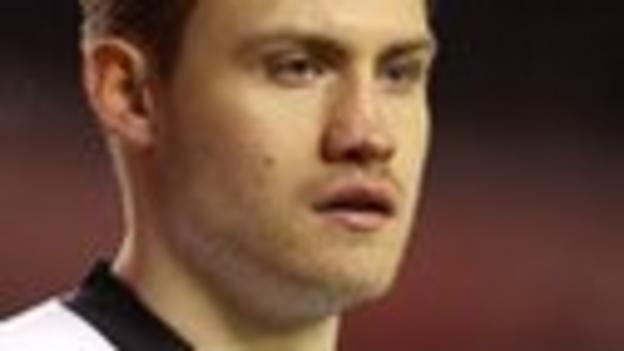 Simon Mignolet's first-half save to deny Southampton's Jay Rodriguez at such a delicate period in the match was a game-changer. If Liverpool can go to the likes of Southampton and keep a clean sheet at this stage of the season, it suggests to me the title is within their capabilities.
Did you know? Simon Mignolet has not missed a minute of Premier League football since April 2012.
DEFENDER - Leighton Baines (Everton)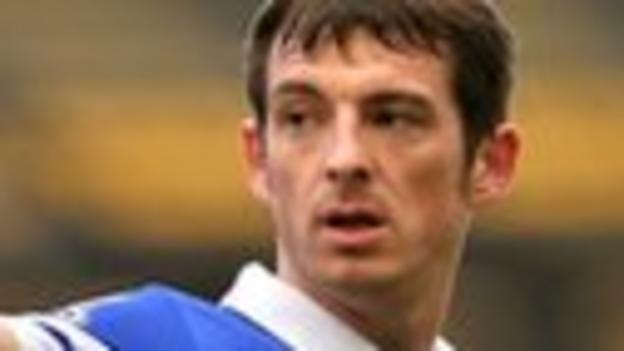 It was a Leighton Baines cross that provided the opening for Romelu Lukaku to score the winner against a stubborn West Ham on Saturday, and it was particularly well-timed. Ashley Cole and Luke Shaw have joined Baines in the England squad to contest the left-back spot for the friendly against Denmark but in my opinion there's only one player destined to start that game and he plays for Everton.
Did you know? Leighton Baines picked up his first assist of the season in the Premier League this weekend, with his last coming on 7 April 2013.
DEFENDER - Ron Vlaar (Aston Villa)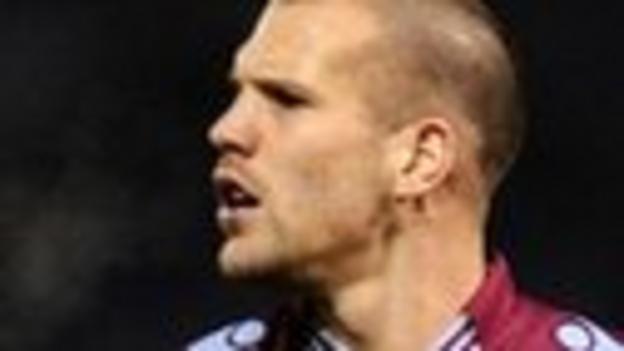 I don't know who the candidates are for Aston Villa's player of the year, but one of the nominees must be Vlaar. I can't imagine where Paul Lambert's side would be without the flying Dutchman. After a poor start for Villa against Norwich, the centre-back steadied the ship and got them back on track. It's been an excellent season by an excellent captain.
Did you know? Aston Villa have only taken one point from six league games without Ron Vlaar this season.
DEFENDER - Michael Dawson (Tottenham)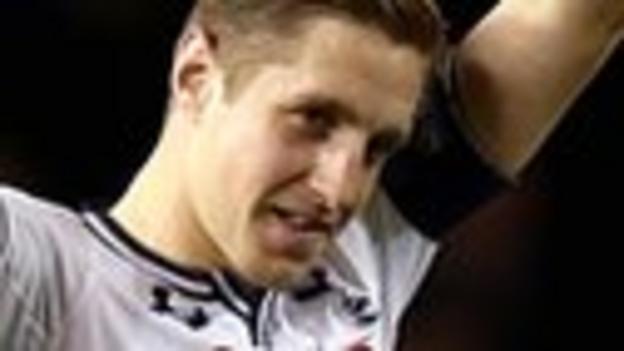 I think Michael Dawson has come to terms with a difficult season for Tottenham. The change of manager mid-season didn't help, not to mention an unsettled back four. Tim Sherwood has stood by the Spurs captain and I think he's repaid that loyalty with some sterling displays. He was steady as a rock against a tricky Cardiff side in the 1-0 win at White Hart Lane and it's good to have him in my team again.
Did you know? Michael Dawson has kept 11 clean sheets this season; Per Mertesacker and Guy Demel, with 12, are the only defenders with more.
DEFENDER - Leandro Bacuna (Aston Villa)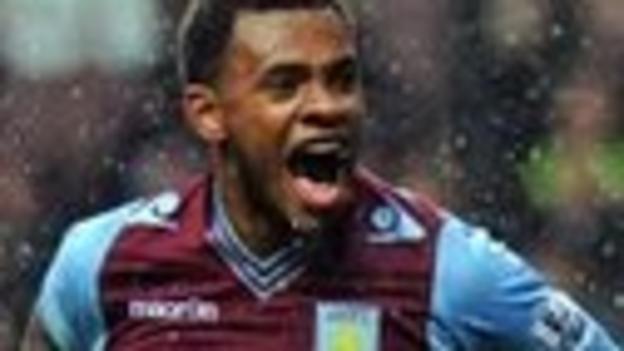 There are two kinds of full-back: one that loves to go forward at every opportunity but panics in the opposition box; and the other who used to be a winger, wasn't good enough in that position, but still loves scoring goals. I don't know if Bacuna was ever a winger but he's always looking to get on the end of things and his finish against Norwich, in a 4-1 win, was sensational.
Did you know? Leandro Bacuna has scored in all four of Aston Villa's home league wins this season.
MIDFIELDER - Eden Hazard (Chelsea)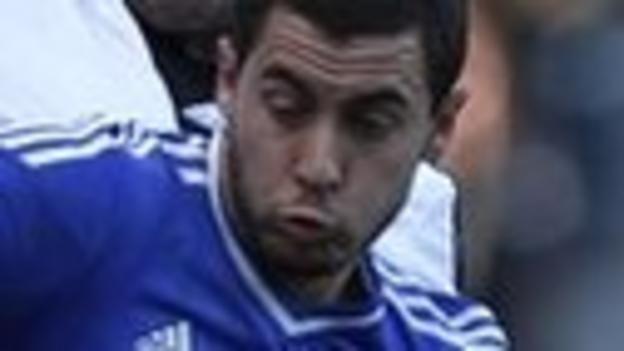 Radio 5 live co-commentator David Pleat expressed it beautifully when he observed that an entire stand stood on their feet when Eden Hazard received the ball in anticipation of something special happening during Chelsea's 3-1 win over Fulham. Throughout the afternoon, Hazard teased and taunted the Cottagers before he destroyed them. The last player I saw with that ability was Manchester United's George Best.
Did you know? Only Wayne Rooney (19) has more assists in the Premier League than Eden Hazard (18) since the start of the 2012-13 season.
MIDFIELDER - Steven N'Zonzi (Stoke)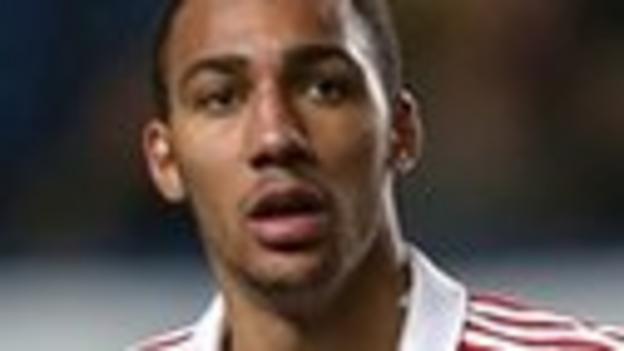 The last time I saw Stoke beat Arsenal when they were going for the championship was in 1970. Stoke won 5-0 and Peter Dobing destroyed a star-studded Arsenal team. Some 44 years later the scoreline isn't so emphatic but the 1-0 victory on Saturday was just as impressive. On this occasion it was Steven N'Zonzi who was Stoke's star man. His relentless harassing of Arsenal's midfield was incredible - and the key to Stoke's success. However, I also recall that after the 1970 fixture, Arsenal went on to win the League and Cup Double. Could we see a repeat?
Did you know? Steven N'Zonzi has made 1,373 passes this term; the 19th most in the Premier League and 422 more than any other Potters player.
MIDFIELDER - Moussa Sissoko (Newcastle)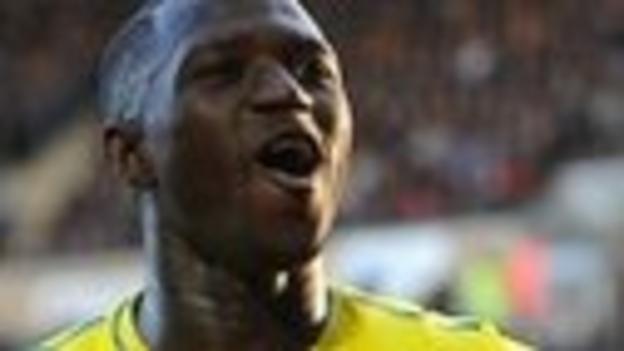 Without doubt, the 4-1 win over Hull was Moussa Sissoko's best game for Newcastle since his arrival at St James' Park. He's struggled to score goals for the Magpies this season but against Hull he looked like a player who only had scoring on his mind. What a pity that Sissoko's outstanding performance should be so badly overshadowed by the appalling touchline behaviour of his manager, Alan Pardew.
Did you know? Moussa Sissoko scored his fifth and sixth goals in the Premier League for Newcastle on Saturday, but they were his first away from home in the competition.
FORWARD - Luis Suarez (Liverpool)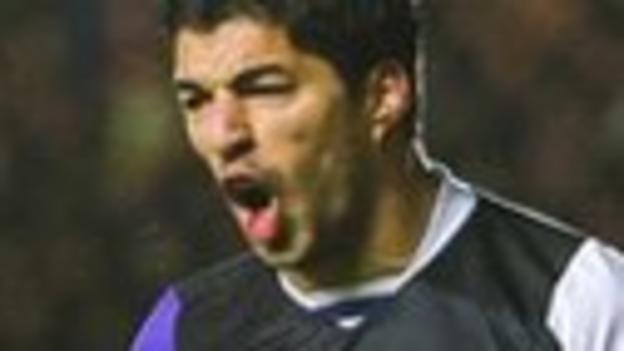 Someone said that Luis Suarez was suffering from a goal drought recently. Well it certainly didn't affect his confidence against Southampton. The way he continually bent his run to stay onside destroyed Southampton's central defenders, who had clearly hatched a plan to try and contain Suarez - and failed.
Did you know? Luis Suarez's opening goal ended a run of six hours and 52 minutes without a Premier League goal for the Uruguayan forward.
FORWARD - Christian Benteke (Aston Villa)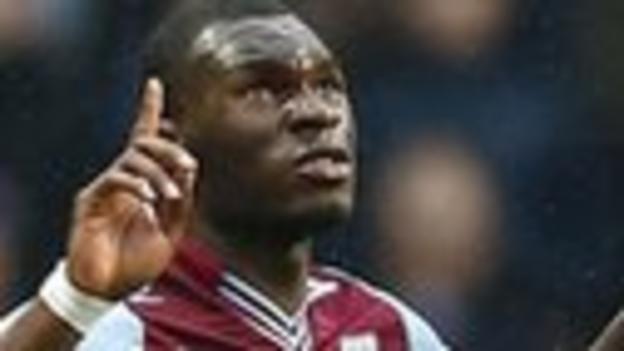 When some players hit a bad patch in front of goal you instinctively know that recovery might take a while. However, with other strikers you know that goals are like waiting for a train; one will arrive shortly. Benteke is one of those players who knows goals will come his way provided no-one starts to panic. Lambert doesn't look like he's prone to lose his cool and neither is Benteke. Fortunately for the Scot's side, it looks like when Benteke is back in form, Villa are back in business.
Did you know? Christian Benteke scored his fifth headed goal of the season on Sunday; the most in the Premier League.
FORWARD - Andre Schurrle (Chelsea)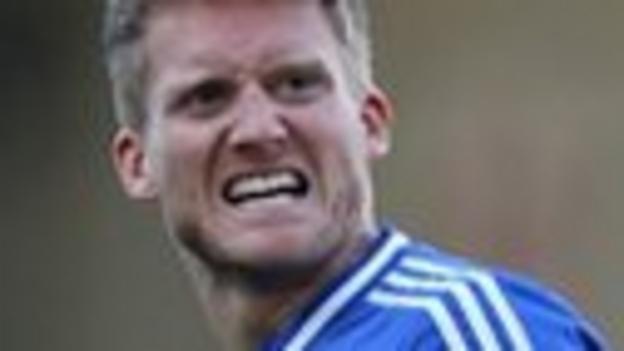 It's not been an easy ride for Andre Schurrle at Stamford Bridge so far in his career, but whenever he's played for the Blues he's either scored goals or left a lasting impression on the game. His hat-trick against Fulham was his most persuasive argument yet towards Jose Mourinho that the Chelsea boss has to start looking towards the future and stop persevering with his more favoured players from the past.
Did you know? Andre Schurrle has scored six goals in eight Premier League starts for Chelsea this season.